Our clients ask us to design and install shutters not just for windows, but also for doors  in and around the house. With the summer weather now fully upon us, many people look to us for shutters designed for their patio doors as they start to enjoy the garden and open up the home with the great weather!
We can tailor our shutters to work with all kinds of patio doors, from sliding, folding sliding and traditional French doors. The shutters can be created in many different ways depending on the type of door or opening they are to be installed to, with traditional shutters which work much the same as our window shutters, but created to the sizing of the door, through to track systems.
For customers who have wide or sliding patio doors our by-pass or bi-folding shutter panels can be run along the whole length of the patio doors allowing for the shutters to be pulled or folded to the side and neatly kept out the way. This style is fantastic for using in the summer when the sliding doors are fully opened, as the shutters can be pulled across and adjusted to get the right airflow and lighting into the home while still keeping your room open to the garden.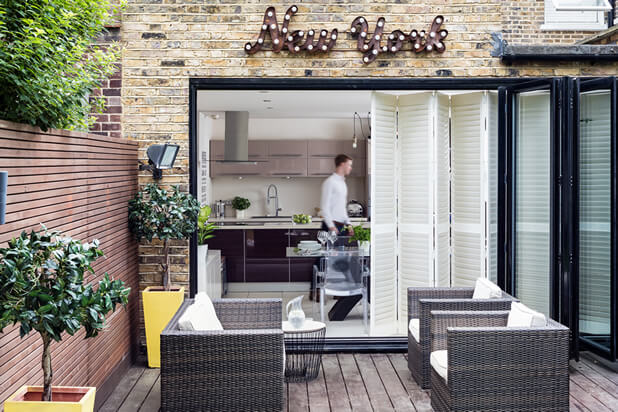 If you are looking to have patio door shutters installed as part of your shutter installation or as an addition to shutters already in your house, we can fully match the style and finish of the shutters to any you may have or are having installed on your windows. The shutters can also be custom matched to the lines of your patio doors and created with easy access to door handles for example on French doors.
With every installation we tailor the design to your exact needs and taste. We can work with you to select each detail of the look and feel of the patio door shutters and advise on the best way to strengthen and design the operational flow of the shutters based on the exact doors you have.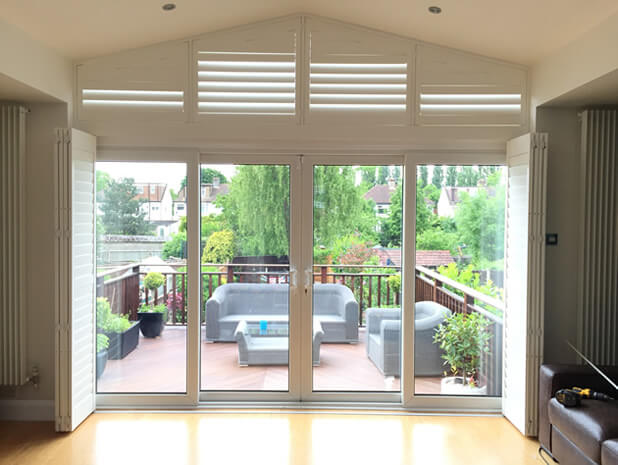 Imagine this summer the incredible look of patio door shutters in your home and the benefits that they can actually provide not just in summer, but throughout the year when it comes to light adjustment, privacy, aid of sound proofing and convenience. Many of our clients make the most of them this time of year with family and friends, having garden parties and BBQs, allowing for the kitchen or room to open up to the patio, garden or even balcony area with a stylish layer between when needed.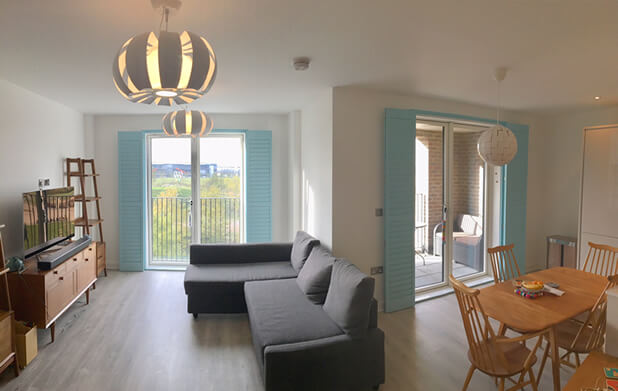 You can find more information about our track system shutters here, but please feel free to contact us about any door you may need shutters for including our bespoke designs for French doors and any other kind of uPVC  or wooden doors.
Get in touch!