We designed and installed shutters for multiple parts of this fantastic property in Essex, for our client Linda. The areas for installation were made up of very high windows and doors, which the customer required only the bottom sections to be covered. By using full height shutters throughout and running the tops to the correct lining of the windows, we achieved the design that Linda was looking for.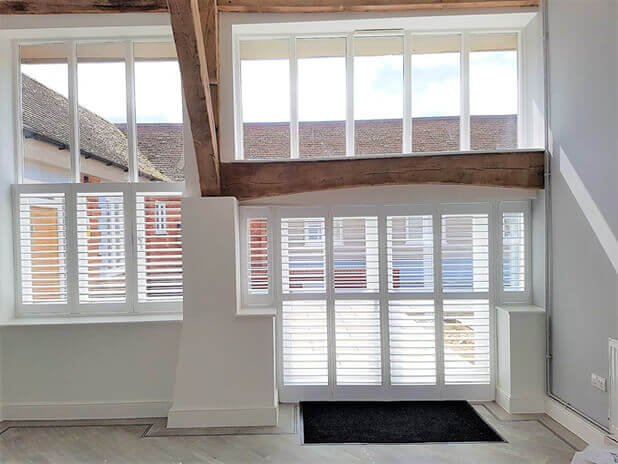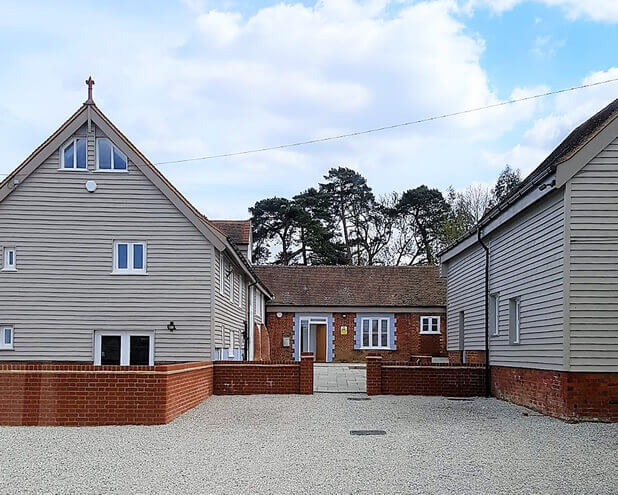 With this setup there is adjustment of lighting and privacy where it is needed, with the top windows free to allow lighting in at all times and also not over complicating a section of the windows which is out of reach on a day to day basis. Some of the shutters were created with a mid rail which allows more flexibility of the shutters and also helps to break up and strengthen certain areas. This was designed in the door areas.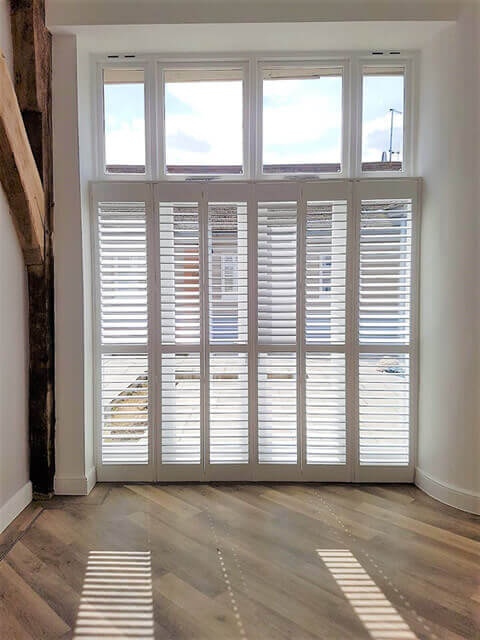 The door shutters were created to neatly fold out the way leaving unrestricted access to the doors which are regularly in use, but allowing the shutters to quickly and easily be pulled over at any time. All shutters feature 76mm louvres with hidden tilt rod systems, creating a minimal and modern look to the shutters. The Fiji shutters were finished in a pure white allowing them to sit seamlessly against the current décor and look great alongside the natural wooden beams in certain locations!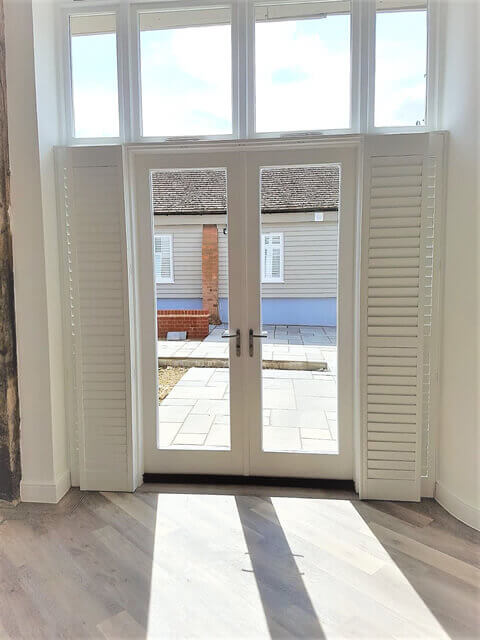 This installation was carried out by Mark and Roy who as usual made sure that the install was completed to perfection whilst taking care of the property before and after the install was being carried out leaving a very happy customer.