Slatted shutters – your questions answered
The most frequent questions our Design Consultants get asked when conducting customer site visits are associated with the slats on shutters.

Your frequently asked questions about slatted shutters answered
The most frequent questions our Design Consultants get asked when conducting customer site visits are associated with the slats on shutters. Shutter slats are also known as louvres, but to be super clear, in our line of work slats and louvres refer to the same thing. With all this in mind, we thought it might be helpful to provide answers to the most popular queries that arise during our slat/louvre conversations with customers…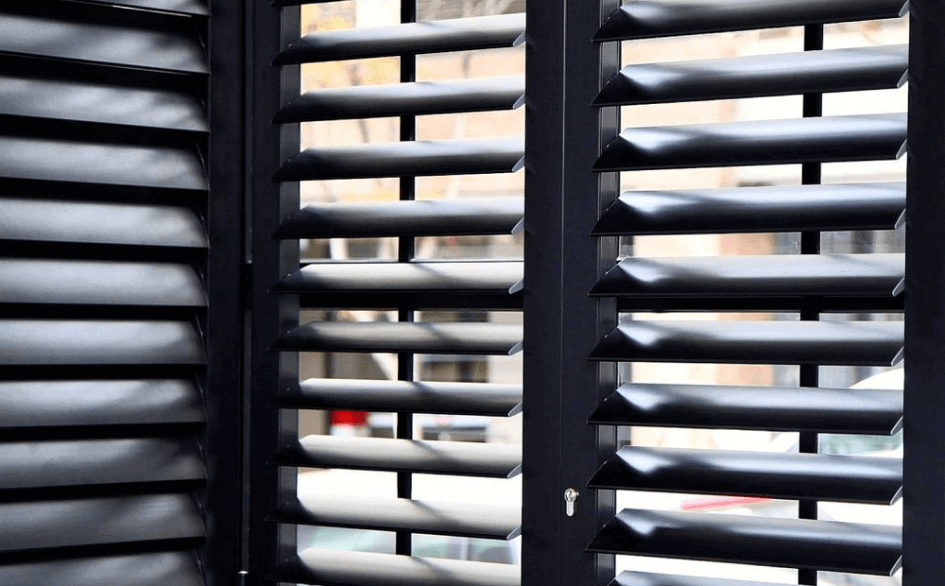 What does slat mean?
Within the shutter arena, the term 'slat' refers to the flat, narrow strips of wood that sit horizontally within a shutter panel.
What is a slatted shutter?
The slats in plantation shutters are used to control the amount of light entering a room (or the amount of light you want to block out). Tilting the slats using tilt rods (or hidden tilt rods if preferred) allows homeowners to control how much light or privacy they want the rooms in their house to enjoy. If you opt for hidden tilt rod functionality, you will need to open and close slats using your hand. Alternatively, you may choose to adjust slats using a central/offset tilt rod that runs down the front of your shutter slats: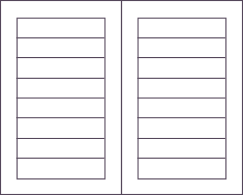 Silent / hidden tilt rods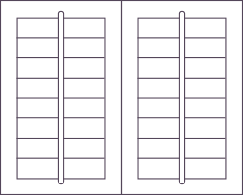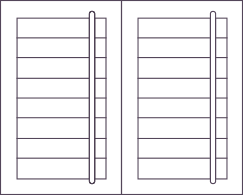 Centered and offset tilt rods
What are the slats on shutters called?
Within the shutter and interior design community, the slats of shutters are called louvres. If you are searching online, you may notice that the name louvre often differs in how it is spelled. This is simply because 'louver' is the American English spelling, and louvre is the British English spelling. Rest assured, either spelling refers to the horizontal slats within a shutter that are angled for light control and admitting air and providing privacy, when needed.
Why are shutter slats called louvres?
The word louvre derives from the French word 'louvert.' As we know, the word refers to a shutter, blind or window that has slats angled horizontally to allow light and air to pass through.
Wikipedia tells us that louvres originated way back in the Middle Ages where they began as basic constructions fitted into the top of roof holes in large kitchens to aid ventilation while keeping out adverse weather. Later, their designs became more elaborate ones made of pottery to allow smoke and steam generated from cooking a means of escape. As their design evolved further, they were built into constructions that were more like modern louvres, with slats that could be opened or closed by pulling on a string. Today, louvres are commonplace in all kinds of architecture, infrastructure, transportation, and electronics.
How wide are shutter slats?
Slat sizes at ShuttersUp come in five different widths from 47mm to 114mm, with 76mm louvres being the middle ground. The following indicates which sizes are available for each of our shutter ranges. Remember, the wider the slat width, the greater the light exposure when the slats are fully open:
47mm*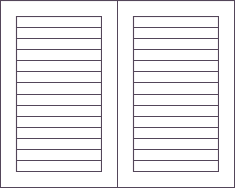 Antigua | Sumatra | Fiji | Java
*47mm not available with Invisible Tilt rods
63mm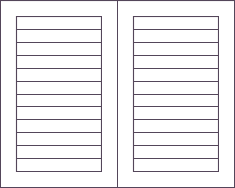 Antigua | Sumatra | Fiji | Java
76mm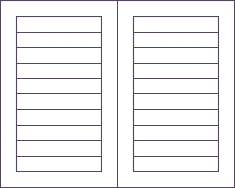 Antigua | Sumatra | Fiji | Java
89mm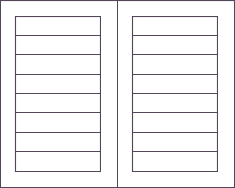 Antigua | Sumatra | Fiji | Java
114mm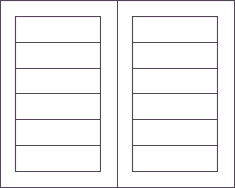 Antigua | Sumatra | Fiji | Java
Which shutter slat size is best for my windows?
Choosing the right slat size for your windows will require some thought. We always advise thinking about the following factors:
Your style – are you more traditional or contemporary? What aesthetic do you want to achieve?
The level of light control you desire.
The size of your windows.
Is privacy important?
Your personal taste.
What will smaller slats offer?
Our smaller sizes (47mm, 63mm, and 76mm slats) offer more slats within your panels, meaning that when they are open, they will let in slightly less light. We find that smaller slats tend to be more favourable with owners of traditional homes that boast period features and are also more complementary to small windows. If you have a smaller window, larger slats can sometimes feel a little bulky. Plus, the smaller the slat the more privacy you would have, making them great popular choices for bathrooms and bedrooms where privacy is in demand.
What will larger slats offer?
Opting for a larger size such as our 89mm or 114mm slats, means that there will be fewer slats within your panels and therefore, let in more light. We find that larger slats are popular with customers that want to achieve more of a contemporary look where less fuss and optimal natural light is preferred. The extra light does mean a little less privacy than the smaller sizes, making them ideally suited to communal spaces such as living room bay windows shutters and large, multi-purpose kitchens that are typically the social hub of the house.
You may decide that you prefer small slats in the shutter panels of the home office and bathroom and larger slats within the living room shutters, but in our experience, most customers tend to opt for the same size slats within all their windows to keep things uniform when admiring the house from street level.
Can you replace slats on plantation shutters?
If we installed them originally then yes, we are able to repair damaged slats. However, this would not be something that would occur as a result of normal wear and tear. If well maintained and cared for our quality shutters will last a lifetime.
Can the slats on shutters be a different colour to the frame?
Yes, we are able to make shutter slats a different colour to the frames and panels, but it does incur an extra cost. We were once asked to supply and fit a full height rainbow shutter for a child's bedroom. The customer also wanted each slat to be a specific colour that was not available from our standard colour palette, meaning the customer had to pay for each custom colour as well.
However, we would be able to minimise cost if the slats chosen were all one colour from our choice of 28 standard paint colours.
Do solid shutters have slats?
No! Solid shutters live up to their name. They are still made up of panels within a frame, but we make solid panels from a single piece of wood. In order to adjust the light with this particular style, you just need to open the whole panel, there is no in-between like slatted panels. However, when solid shutters are fully closed, there will be minimal light seeping through unlike its slatted counterparts.
Do all shutter styles have slats?
Aside from solid shutters, all our shutter designs are available with slatted panels, including café style, full height, and tier on tier shutters.
Our top-quality range of bespoke fitted shutters offers a full range of shutter materials including hardwood, MDF and aluminium options, as well as waterproof shutter options suited to wet or humid room such as bathrooms. If you would like to discuss anything further, get in touch with our shutter experts today.