Over the years ShuttersUp have installed in thousands of different locations and encountered many different types of properties, buildings and areas of homes that are not your typical request! Below we have handpicked some of the different and more interesting jobs we have carried out, whether it be an unusual type of building, or an area of the property where you would not normally expect to find shutters.
Our highly skilled team are used to taking on unusual requests and work with clients from start to finish making sure that the bespoke solution not only works perfectly, but look great. We stand by the fact that shutters unlike other window dressings can be designed and placed practically anywhere!
Converted Former Army Barracks / Castle
It's not every day that you can say you have installed shutters to a castle, but with this former army barracks we did just that! Located in Woolwich this interesting project found us designing some amazing tier on tier shutters for the windows of the building. We could have even designed some narrow shutters for the arrow slit openings down the sides, but let's not get carried away!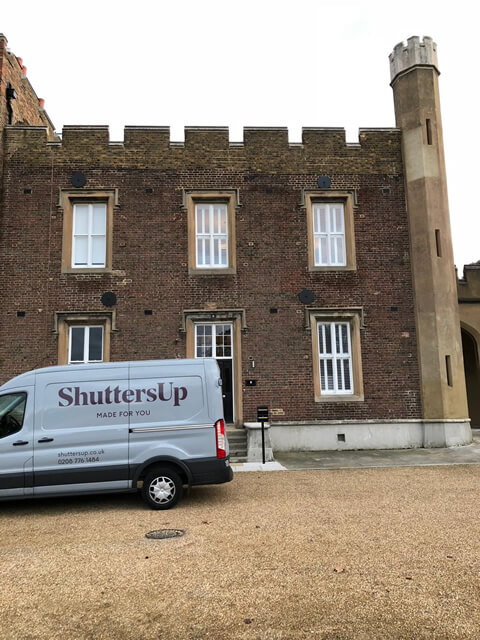 Boats!
Yes that's right, we have installed shutters to some boats over the years, not as outlandish as you may first be thinking! In fact there are many in London and indeed other parts of the countries living in house boats who like other homeowners want plantation shutters installed. Very interesting and quite unusual for our team but designing and installation is not really any different to properties firmly fixed ashore!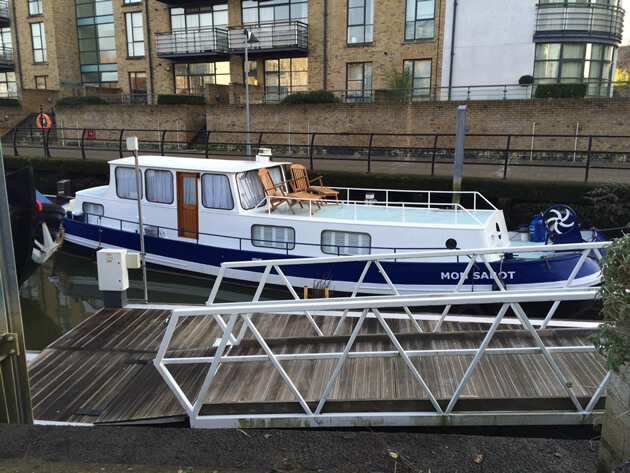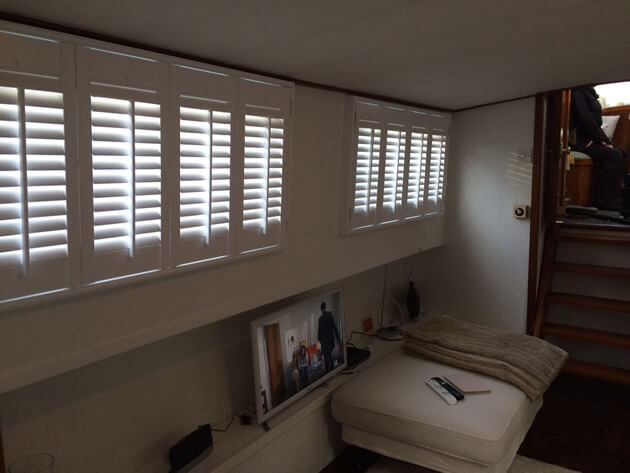 Large Properties and Mansions
It is always fantastic to be invited to work on some of the finest houses in the country, with larger properties and mansion owners requesting for us to design and install our shutters to the whole home or multiple areas throughout.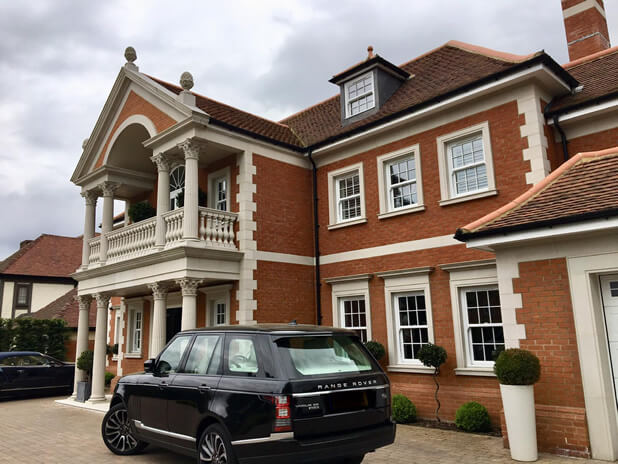 Of course, we take real pride in our work no matter the size of the property, but it is always great to put our stamp on and compliment amazing examples of homes with other great features and interiors. We love to know that the homeowners appreciate our workmanship and results in properties of this scale where installations may be more complex and take longer due to the sheer size and amount of rooms!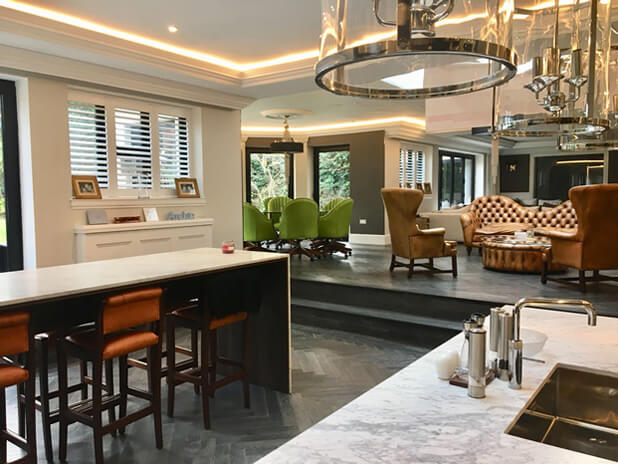 Converted Barns and Buildings
We love designing around conversions, the brickwork, original beams and other features which our shutters are designed around. Not only do we have to take a slightly different approach with the design elements and finish to match the property, other custom work is often involved because of the unusual shaping and lines of walls and openings.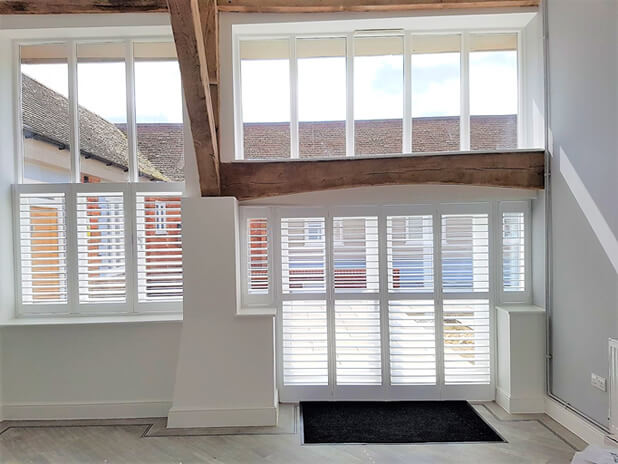 With this kind of property often comes a mix of traditional and modern, which our shutters work perfectly with as the design can be tailored towards, modern, tradition or anywhere in between using different features and touches. Many conversions we have encountered retain the original features but have really modernised and transformed the living spaces. A great look!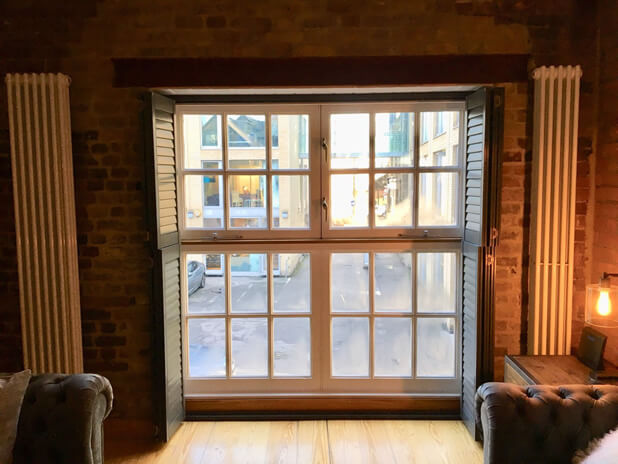 Weird and wonderful places in the home
When most people think of shutters they thing of standard windows and at a push door openings. But there are many different places in the home where shutters can be installed. Check out these installations which include bathroom cubbyhole, wardrobes and interesting sized windows where you wouldn't imagine our shutters would fit! Some areas also take some really clever designing and difficult areas for our installers to reach. As usual though we put our all into every challenge we are faced with!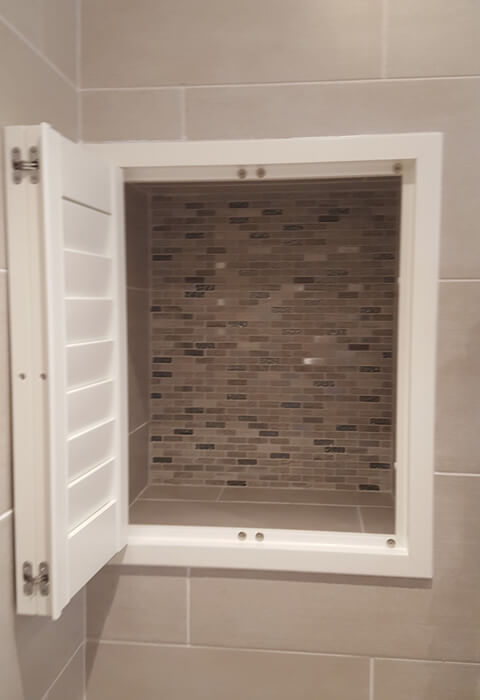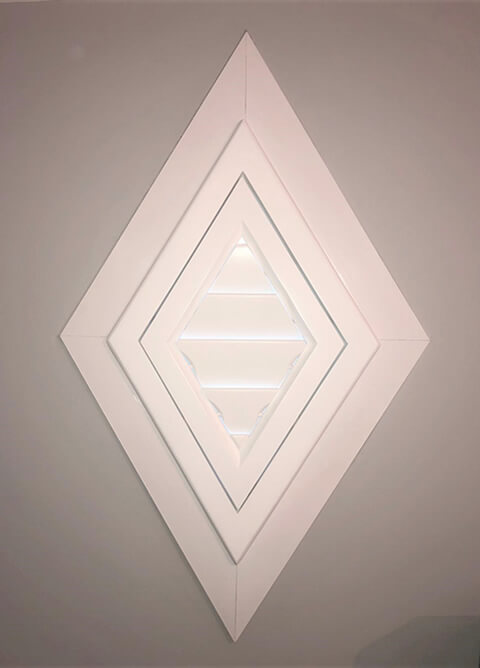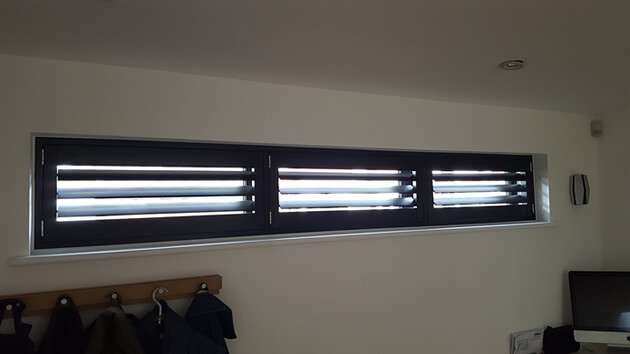 Garden Houses and Sheds
Another location where you wouldn't think about installing shutters, but actually makes perfect sense. With shutters able to be installed to the windows or door openings with track systems, they work perfectly in the summer and winter months to regulate light, air and privacy.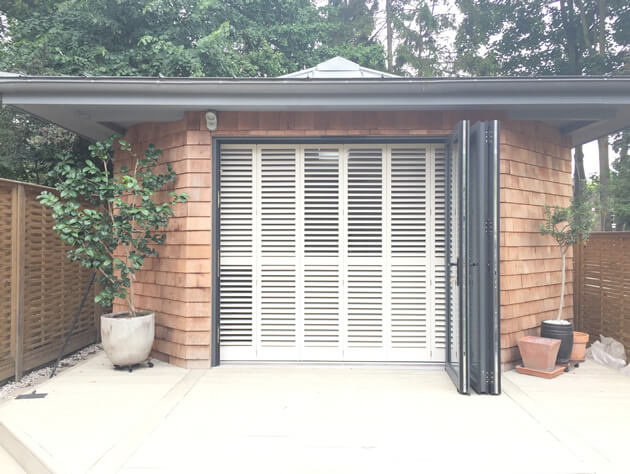 We have weather proof options and security shutters which are perfect for this location. The transformation can be amazing creating a luxuries solution and with many people using these areas for work, down time or games rooms, they can be highly practical!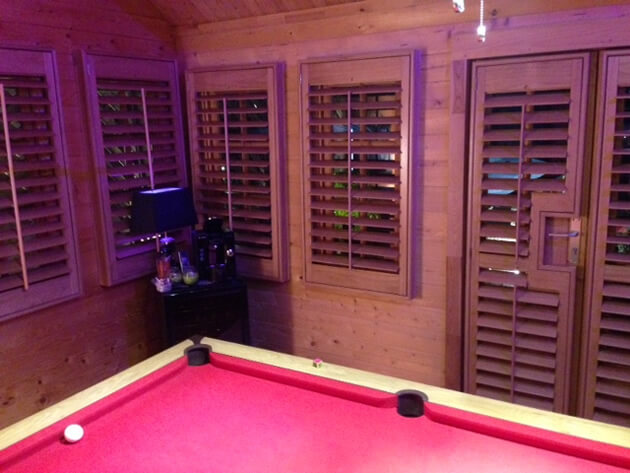 Hotels
Not the most unusual place, but interesting to us as we love to see businesses and hotels embracing plantation shutters. We find that more hotels, serviced apartments and bed and breakfasts are installing shutters to create the ultimate luxury feel for their guests. They are also far easier to keep clean that curtains or blinds and help the location stand out compared to others in the area!
Do you have an unusual location or area you need shutters installed? Please don't hesitate to contact us and let us discuss how we can help you!
Get in touch!