Do shutters provide room darkening?
While shutters alone do not provide 100% room darkening, shutters with integrated room darkening blinds will help you achieve the ultimate window room darkening solution. We tell all.

Do shutters provide room darkening?
Getting a good night's sleep is important for your health. Sleep allows your body and mind to recharge, heal, and rest, leaving you refreshed and focused in the morning. Without enough sleep, the brain will not function efficiently. We are often asked how effective our window shutters are at blocking out light, particularly by customers who work night shifts or who have young children they want to sleep through the night! Plantation shutters alone do not provide complete room darkening, but there are several ways to achieve virtual room darkening, and top of the list should be shutters with integrated room darkening blinds.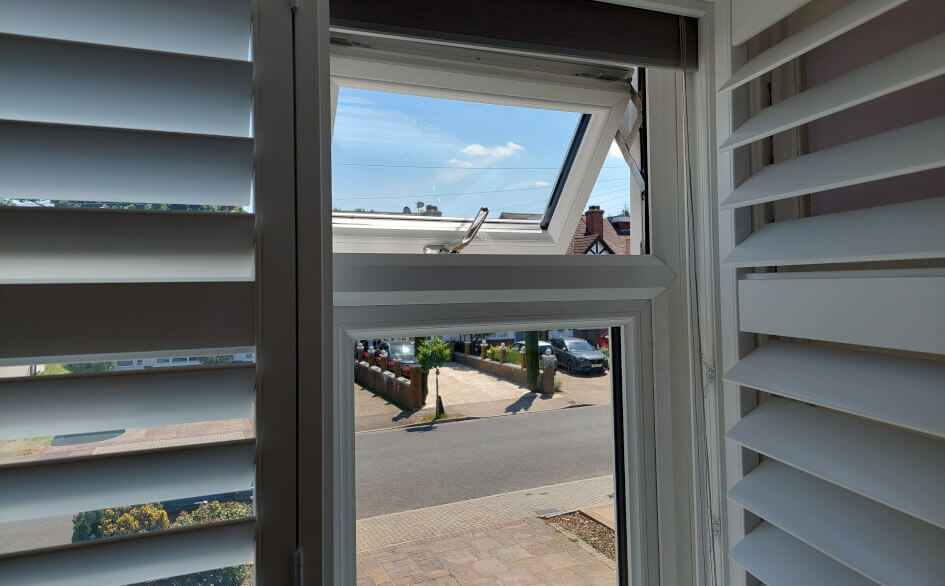 Window room darkening solutions
DESIGNED FOR QUALITY SLEEP,
ANYTIME OF THE DAY.
Shutters with integrated room darkening blinds
When used alone, no shutter, blind, or curtain available on the market will completely room darkening a room. There will always be a little bit of light seeping through louvres, blind slats or around the edges of your chosen window cover, even when they are fully closed. However, integrating room darkening blinds with shutters will virtually eliminate external light from both sun and streetlights alike, achieving the optimum room darkening possible from a window dressing. Here at ShuttersUp, we refer to this window room darkening solution as room darkening shutters.

CUSTOM MADE TO FIT THE SHAPE OF YOUR WINDOW EXACTLY.
How do room darkening shutters work?

The room darkening success of our darkening shutters is mainly down to the double insert F profile window frame which houses all the elements of this integrated system. The frame consists of a front-facing rebate for the shutter panel to sit in, a light block component in the middle, and a channel for a free hanging PURE cell™ Honeycomb blind to sit in at the back. It is the channel element that does all the hard work within this integrated system. This is the part that prevents light going around the blind, maximising light reduction.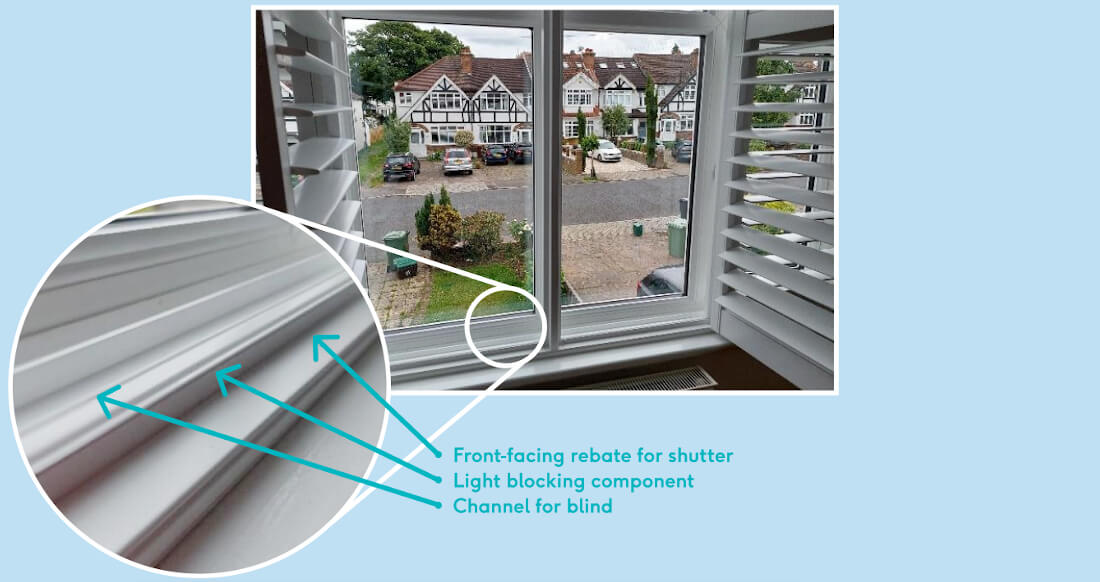 The blind is made up of a foiled layer for room darkening success which is covered by a coloured fabric.
The integrated room darkening blind element is clipped into the top of the shutter frame and can be operated using a pull cord, just like a standard blind. When unused, the blinds sit neatly out of view at the top of the frame. When pulled down, the blind sits neatly in the frame behind the shutters. The blind also acts as a further insulative layer to your windows and serves as an extra barrier to exterior noise too.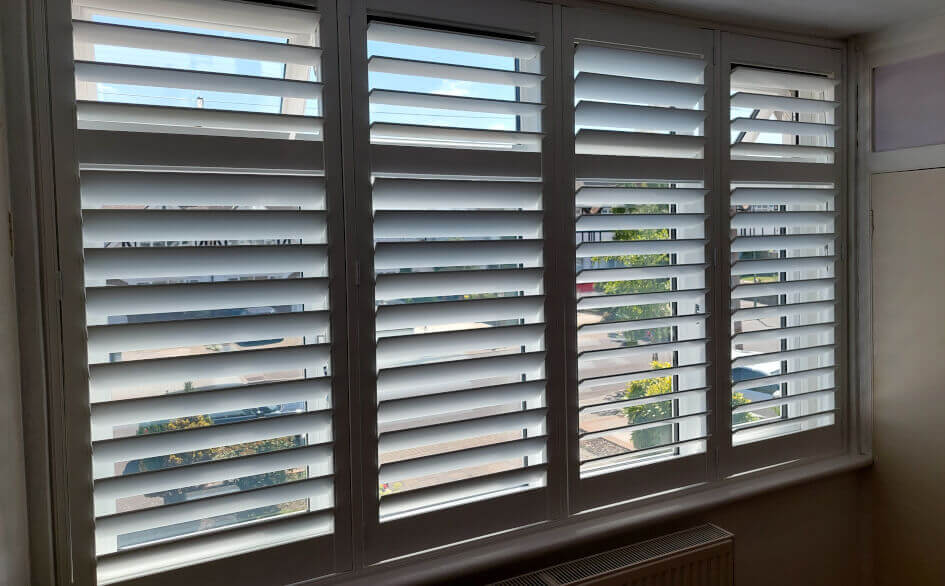 Are room darkening shutters safe for children's bedrooms?
Yes. Room darkening shutter systems do house a cord-operated blind, but they are completely compliant with the child safety legislation, as long as the cleat hook (the hook used to wrap the blind cord around to prevent it hanging down) is installed so that the free hanging cord is no further than 1.5 metres from the floor. This ensures the cord is safely and neatly out of the way of curious little hands!
How dark is dark?
See it for yourself… Robert Martin, Fitting Technician at ShuttersUp, demonstrates how a darkening shutter system works and how effective they are at blocking light out during the day.
What are the colour options?
The room darkening blind fabric comes in a choice of 20 contemporary colours, and we will default the rail colours to match the colour of the chosen fabric. The most popular blind colours chosen by ShuttersUp customers are: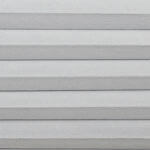 Glacier White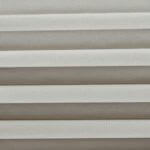 Champagne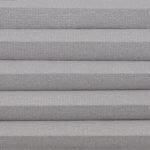 Dusk
In recent months, we have seen a surge in people choosing Fog Green and Black Ink which complement modern, bold interior design trends well. Designers are increasingly using greens within their schemes for their association with harmony and positivity – something we are all craving post-pandemic, as well as during general, hectic, modern-day life. Green is a calming colour that reminds us of nature and matches the contemporary vibe of bringing a little of the outside, inside. Most modern homes strive for the most amount of natural light and open, social space within their interior design scheme as possible – overtones of green help achieve this.
Where can you use room darkening shutters?

Room darkening using our shutters with integrated blinds are a great choice for:
Bedrooms – light sleepers, shift workers who need to sleep during the day, children, and anyone who suffers from a health condition that impairs the quality of their sleep (such as migraines) will benefit from this integrated system.
Media rooms.
Home cinemas.
Nurseries.
Any room that requires darkness during the day.
Suitable for:
Our room darkening integrated system is suitable for all our shutter styles (except Café style), all window shapes, and for our entire shutter range (except Java and Security).
Place a room darkening blind behind shutters
If your window reveal allows, we can install shutters in front of your existing room darkening venetian blinds or roller blinds. Alternatively, if you are unsure whether you need a room darkening blind as well as window shutters, we can install your new shutters, but leave enough space on your window reveal for you to fit a room darkening blind yourself at a later date if you change your mind. This method will block a good level of light from entering a room and allows you to try out your window shutters first before committing to further costs. You can budget to accommodate a room darkening blind only if you decide it is required.
Shutter style and design
The majority of light that sneaks through shutters is due to the louvres (slats). Opting for Solid shutters that have no louvres, will help combat light bleeding through. However, while solid shutters are great at making statements, during the day and during the summer months, your light options will be limited compared to a louvered shutter. You will only be able to have the panels fully open or fully closed. Choosing a darker shutter colour or a dark wood shutter, can also help create the illusion of a darker room.
A shutter and curtain combo
Depending on the material and thickness of the curtain, the combined effort of a curtain hung in front of a shutter can be very effective at blocking out external light. Heavy fabric or room darkening drapes will be most effective in this scenario.