A fearless, vibrant crimson called 'Viva Magenta' has been named Pantone's colour of the year 2023. The standout shade is a rich, deep red that is taking the interior design scene by storm. Pantone launched its international colour matching system in 1963, establishing itself as the standard for the graphic arts industry. It has been predicting its colour of the year since 1999, which has helped navigate fashion trends ever since. As professionals working within the home interior niche, we are excited to see if the colour will influence trends in interior design for the year ahead.
As experts in the bespoke window shutter industry, we would like to share our advice on the ways plantation shutters can complement and enhance Pantone's winning hue when using it in your home.
A minimalist's dream
Viva Magenta is an amazing crimson red hue that brings a great balance between warm and cool. It's a great shade for minimalists who want to keep much of their home neutral and understated but add a pop of colour here and there. If you enjoy keeping your home neutral and adding accent shades to brighten things up, you'll love this year's chosen Pantone colour. You can have fun accentuating your home with Viva Magenta cushions, flowers, vases, rugs, candles, bedding, blankets while keeping the main colour calm and neutral. All the fun without the commitment.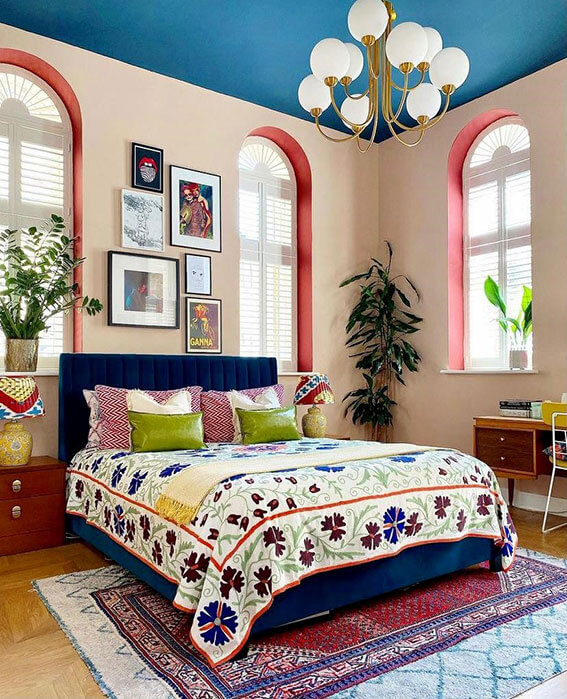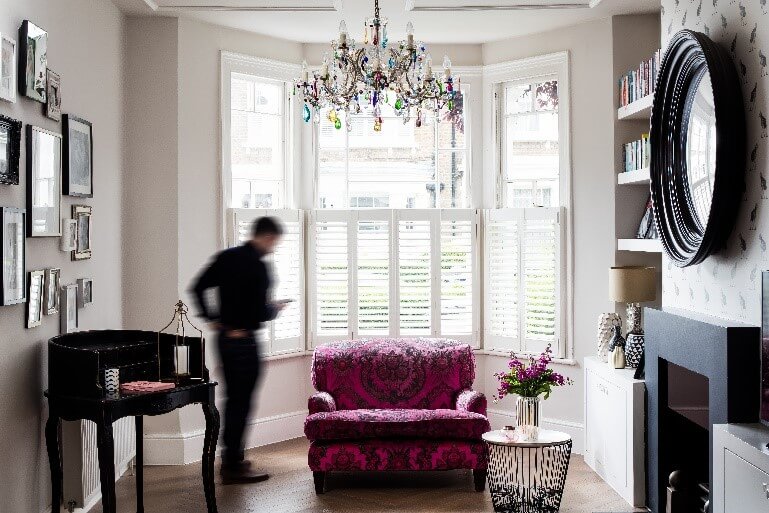 Perfect for feature walls
If you are planning on accentuating your home with a certain colour, a great way to solidify your theme is to designate a colour to one wall of your space to create a feature wall. Typically, the right wall to accent is the first one that you see when you enter a room. You and your guests will always have it in view. However, this may not always be the case, particularly if you have other features within the room such as a fireplace, or an architectural feature that are likely to steal the show. Making the wall surrounding these features accented will ensure that it is the intended focal point.
If your shutters are on your feature wall, our popular white or black framed shutters will work well in contrast to a Viva Magenta coloured paint or wallpaper. The white/black will outline and highlight the colour of the wall.  Similarly, if you have more of a traditional style and choose a stain rather than a colour, the warming effect this will create will complement the wall colour perfectly.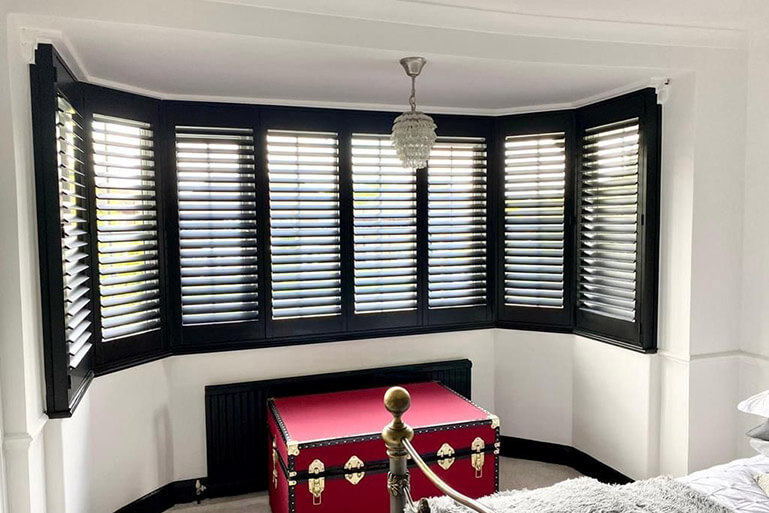 Make your shutters the main point of interest
If you are wanting to make a statement with your shutters, we can offer a choice of 28 standard colours. Plus, we can offer custom colours and a colour matching service if you still can't find the shade you are looking for. We can create and match custom colours from a variety of paint brands and standards including Dulux, Farrow & Ball, Fired Earth, and many more. We are certain we can colour match your desired shutters as closely to Viva Magenta as possible.
Front door envy
If you want to experiment with bolder décor, but are not quite brave enough for Viva Magenta inside your home, why not step outside and opt for a stunning new front door for ultimate, on trend kerb appeal? Our security front doors come in 160 colours and if that wasn't enough, we can also work with a Farrow & Ball palette as well. We'll do our best to find a close match to your desired Pantone tint.
Bringing the outside, inside
Modern interior design and architecture tends to focus on creating natural, light-filled areas. Many homes now boast large bifold doors on the back of their property that ensure the journey from the interior to the outside of their home is seamless. This creates even more opportunity to bring a little of the outside into your home. Viva Magenta is a deep, rich red that can also be found in a wide range of plants. In fact, Viva Magenta can take you right through the year, from hellebores in winter, sweet peas and dahlias in summer, to fantastic autumn foliage tints and the autumnal hues of trees. Plus, it is the perfect complement to silvers and blues, as well as a warmer garden colour theme with other reds and purples.
Make the view out of your living room window or garden room window and impactful, magenta one!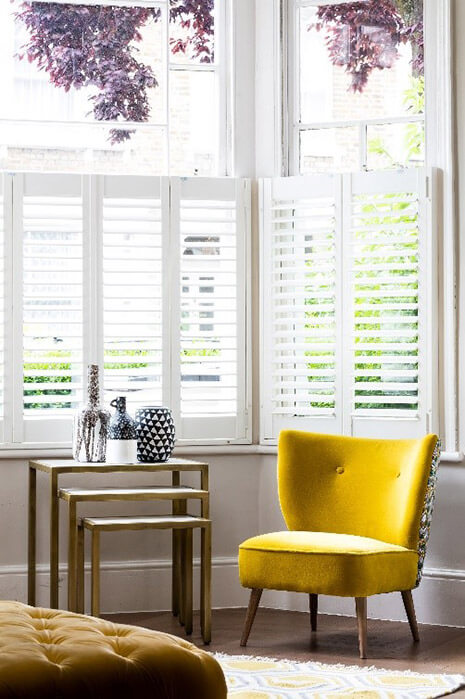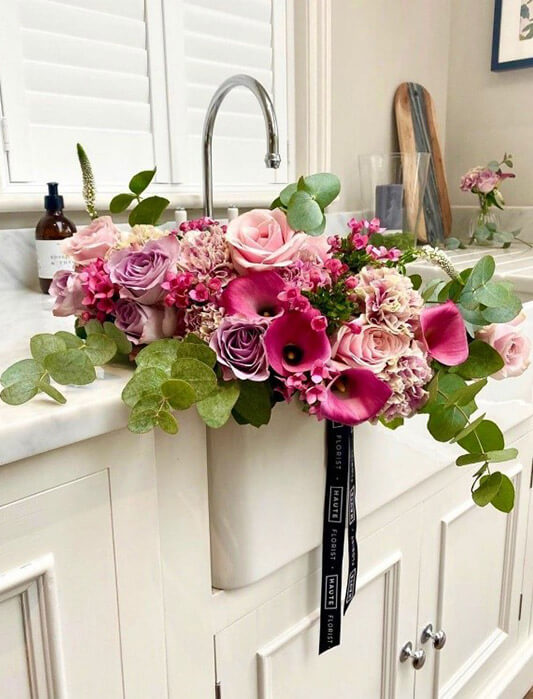 If you would like to find out more about our bespoke window shutters, we'd love to chat things through with you. Contact us today and we'll take care of the rest.
Get in touch!