We work closely with several interior designers both with their own showrooms and properties of their clients. ShuttersUp strive to work with only the best in the industry, fusing our bespoke shutters with amazing designers.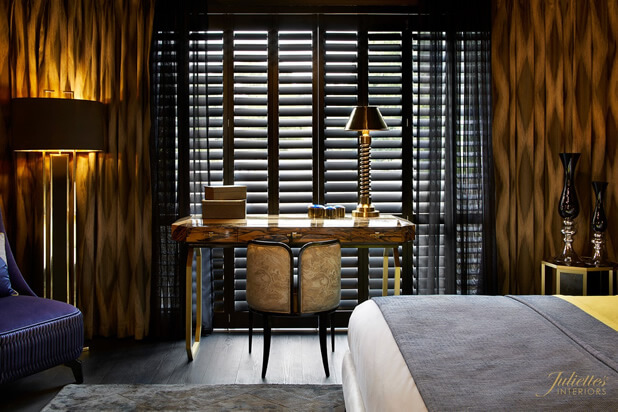 We recently worked with Juliettes Interiors to help create the perfect shutters for a new demo room in her showroom. Juliette is one of the leading interior designers in the UK whose main clientele are based within the Knightsbridge and Chelsea areas, but also has projects worldwide!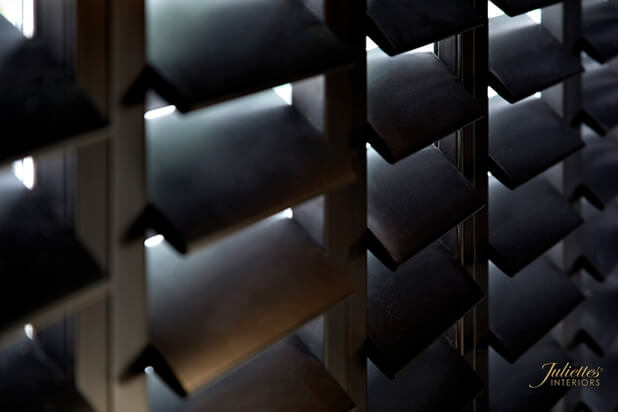 The shutters themselves were created in full height with dark paint to work with the fabulous interior. They are made in a minimalistic style using hidden tilt rod systems with thick louvres and narrow panels. The mid rail helps break up the shutters but is neatly at desk level height.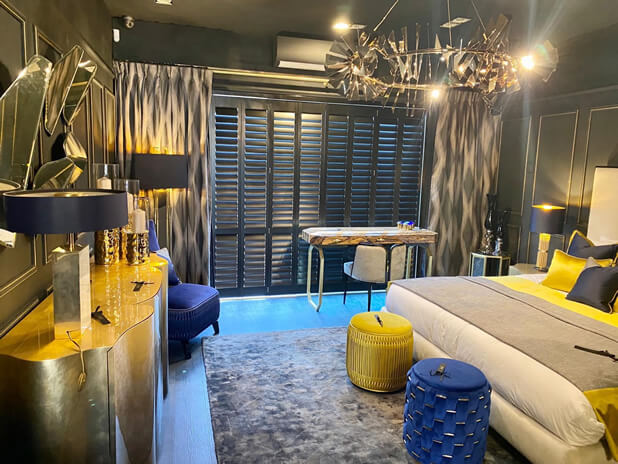 Offering bespoke designed shutters is the perfect solution for interior designers like Juliette as we can work with them to come up with the ultimate solution for any of their clients homes and tastes!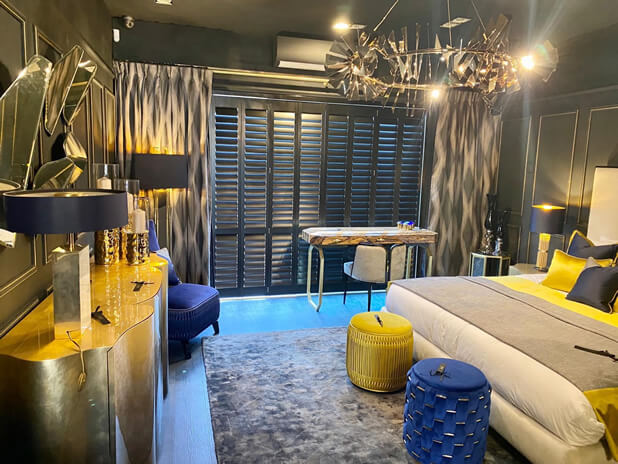 We thoroughly enjoyed carrying out this project and look forward to working with Juliettes Interiors, helping to add the finishing touches to some of her wonderful rooms!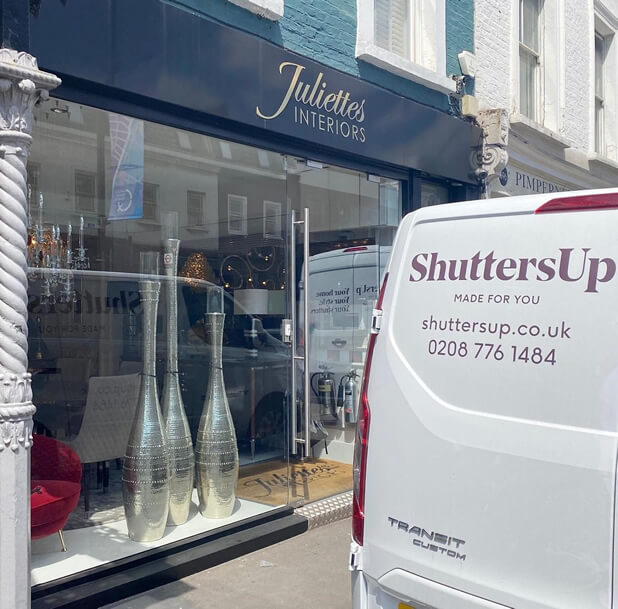 Get in touch!