As October comes to an end, the colder weather is now here to stay. All of us know how cold it will get over the coming months here in the UK and can expect freezing temperatures and cold winds well into early next year.
For those families lucky enough to have some of our hardwood shutters, they will already be enjoying the added insulation properties that come as standard. With a proven track record as one of the best ways to add extra insulation and reduction of heat loss to your windows, our shutters are ready to take on that extra chill!
All our shutters are great at keeping warmth in and the cold out. This is mainly down to the materials used to create the shutters but also the fact that being made to measure, they perfectly sit against the window recess and framing creating a barrier between the areas where heat and energy usually escape.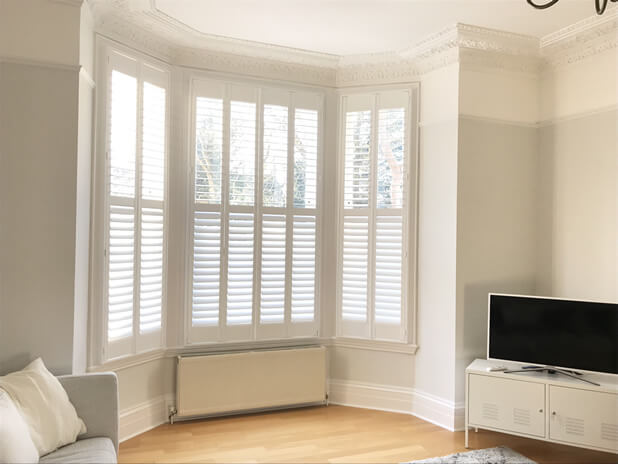 Blinds and curtains just don't cut it, sitting away from the window and of thinner materials the heat is free to exit and cold drafts and chill can easily enter into the rooms. Research carried out by Glasgow Caledonian University has shown that on a single glazed sash window, wooden shutters reduced heat loss by a whopping 51% compared to a 14% reduction with normal curtains. Approximately one third of your homes heat loss happens via the windows and doors, so this is an important issue to look into!
Many potential customers overlook or are surprised at the insulation benefits of our shutters, proving that they are not just a stylish addition to your home. On the flipside they are also fantastic for regulating the temperature in hotter summer months, so they really are win-win all year round!
So if you are looking to have some shutters fitted in the next few months, have a think about the insulation properties they offer, the fact that they can help reduce energy loss and of course the fantastic way they instantly transform the look of a home inside and out! If you would like more information about all the advantages of our shutters then please do contact one of our friendly team.
Get in touch!