Our ever expanding team of Shutter Technicians find themselves taking on jobs all over the South of England, but there are some main areas where we find ourselves on a regular basis including Croydon! This is one area where we have recently found new clients contacting us so that we can design and install some new shutters for their homes and businesses. We already have some great examples of client installations in this area and a long list of existing customers from the area. Here are some great examples of Shutters we have designed and installed for local residents:
Kitchen Door Shutters for Home in Purely Down We created shutters for door openings in this newly renovated kitchen. The shutters were made in a solid raised style which covered 2 doors leading out to a patio and garden which was currently being landscaped. Working with the client we created this great looking style with customer colour finish and hinges to match their existing kitchen cupboards!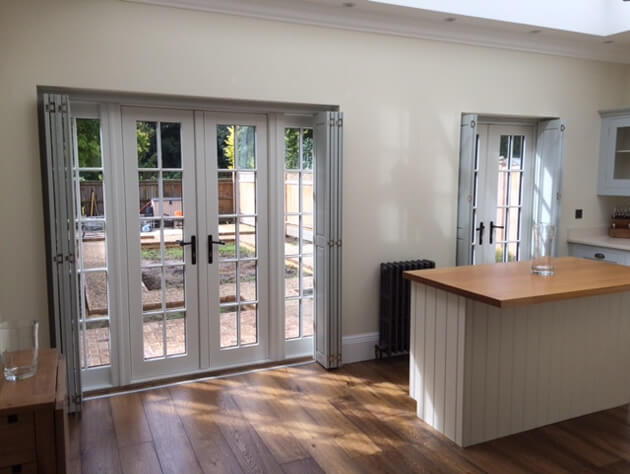 Full Height Shutters for a luxurious Modern Home For this home we created some minimalistic modern shutters to work with the modern home that they were created for. The consisted of full height shutters with a hidden tilt rod system to create a clean look which allowed for the perfect adjustment of light into a living and kitchen space.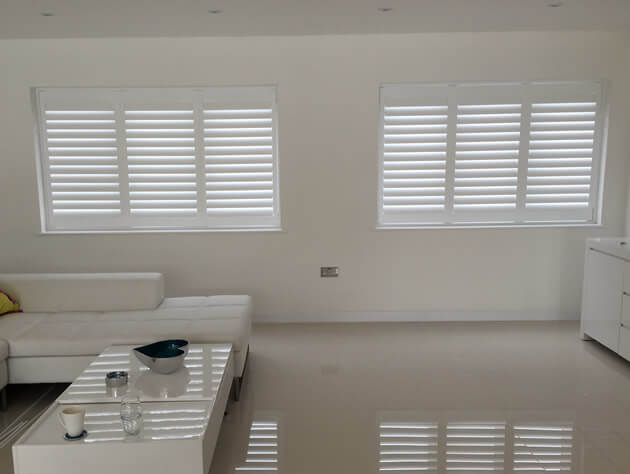 Tier on Tier Shutters for Living Room in Shirley We installed 3 sets of shutters for this home which were constructed using a Tier on Tier style. The client was keen to have this style as they have so much flexibility when it comes to adjusting light and privacy throughout the rooms. Although the windows were different sizes we were able to custom create and match all shutters to look perfectly placed.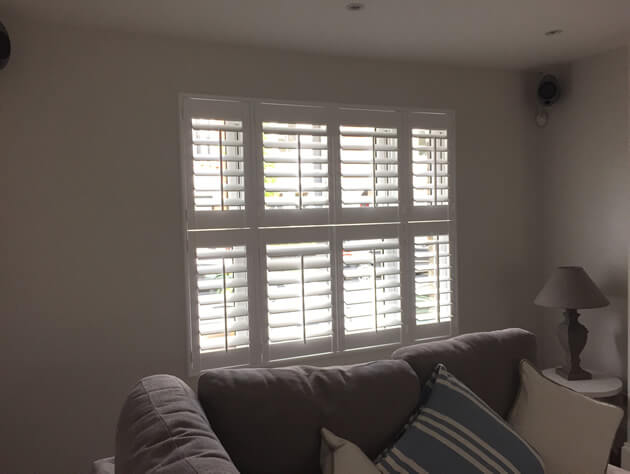 Pick us for your new Shutters in Croydon!
You can find some more examples of our work in other areas by clicking here. If you are from Croydon and are looking for some new shutters then please do not hesitate to get in contact with us. We can work with you to create the ultimate solution for your property, no matter what your preference and needs are. Please take a look through our site to find out more about what we have to offer and information on the benefits and specifications of our shutters and then we would love to offer you a no obligation quite! Croydon is fast becoming one of London's biggest areas for growth, with £5.25bn of investment being pumped into the area helping to transform the city centre and allowing for 8,359 new homes by 2031. Croydon already has a fantastic transport system with fast connections to London Bridge, London Victoria and Gatwick airport just 12 minutes away. We are keen to work with new and existing residents of the area who are looking for the best in window dressings!
Get in touch!