We design and install plantation shutters for all rooms of the home; one part of the home that customers often ask us about is the dining room area. This room is sometimes overlooked but can be a crucial room to get right, especially if your dining room faces out to the front of your home or to a busy street. With families dining in the evenings and later in the day when the sun goes down, the lit room can become exposed to the street outside.
Our shutters offer the best of both worlds for the day and in the evening as they not only offer privacy but regulate the light throughout the day. If you are also spending time in the dining room throughout the day, having a quick snack or indeed using the room for another purpose, the shutters can be adjusted in many different ways to get the lighting just how you need it.
Many people often don't realise quite how much they also use this room for other reasons, not just for eating! Whether it's getting some work done on the table with your laptop, reading, or spending time with family and friends, this room can often be a place where people come together day and night.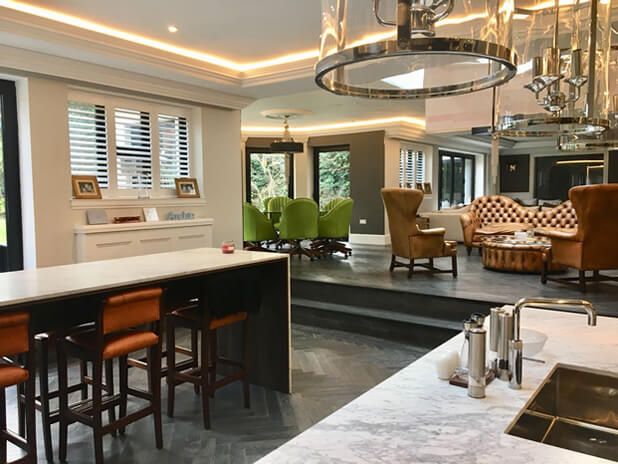 Many clients who approach us have bay windows in their dining room, but with all types of windows there is a solution, from full height, tier on tier café style and more! We can talk you through the differences of each type and the reasons for having them.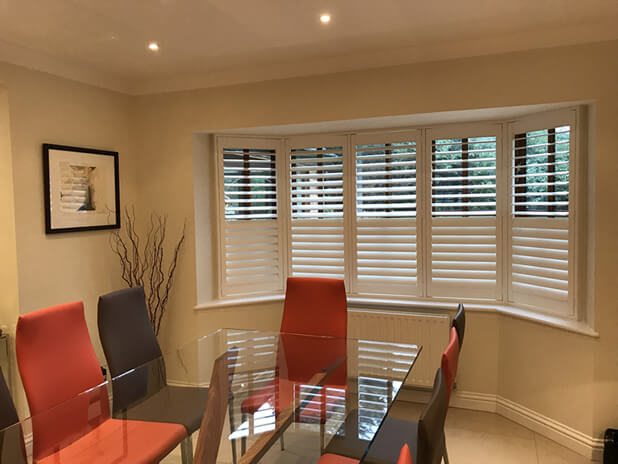 Many opt for café style shutters which not only look fantastic, but serve the required functionality needed while not covering the entire window. They can further be used in combination with curtains or installed as they are! Tier on Tier shutters is another example for this room, which can be used in the same way, but with the added advantage of a top section covering all the windows.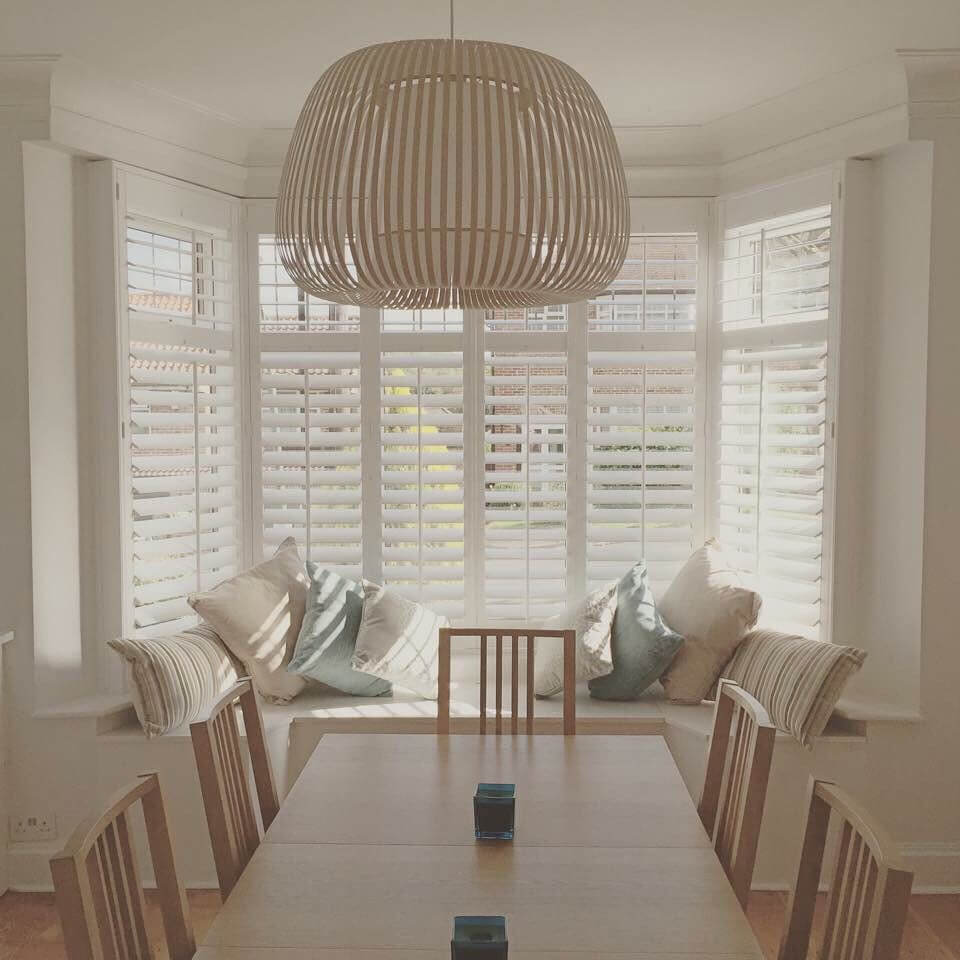 If you are looking for the perfect window dressing for your dining room, then look no further than our shutters, we can tailor the look and feel to match your home and own personal tastes. There are many options when it comes to finish, colour, material and style, so please reach out to one of our shutter specialists if you require more information or a no obligation quote!
Get in touch!