We look at 20 amazing interior design trends and ideas for 2017, helping to inspire you for your own home interior design projects. Below you will find a handful of our favourites which can help transform any home and create the ultimate look this year!
Marble
A huge trend this year is marble which is showing itself across all areas of the industry. Marble tiles dominated as one of the main 2016 trends and is hugely popular paired with metal and wood. In the last few years marble has made a real comeback in interior design. The key to keeping this trend fresh is by using in small doses as accents and pieces throughout the room.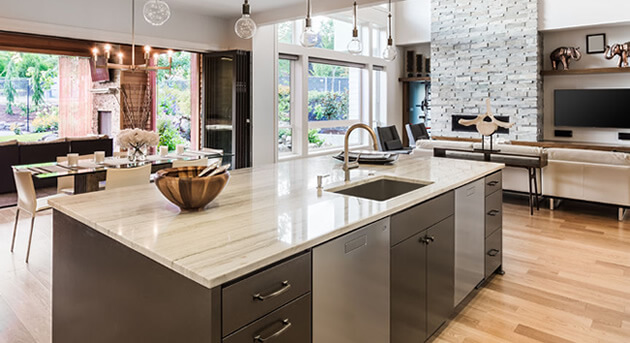 Jewel and Pastel Tones
Deep jewel tones and pastel colours make for a fantastic look in rooms around the home, with colours found in nature becoming very popular in 2017. These colours can bring rooms to life either using them as accent colours on furniture and décor or as wall decoration.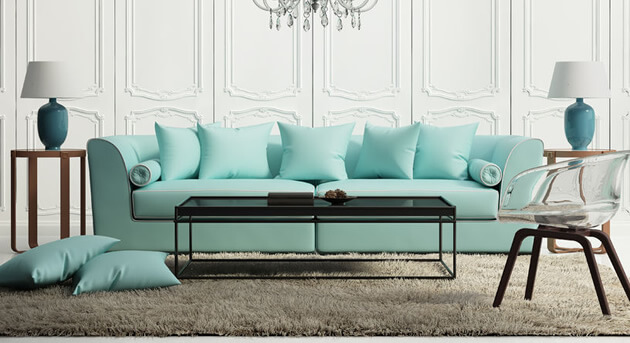 Cerused/Grained Wood
A trend that has been popular within the high end market is now making appearances throughout many homes, perfect for smaller items of décor through to bigger tables and surfaces. Cerused finishes are specifically based around the technique of bringing out unique grains in wood finishes.
Terracotta
Natural stone, especially terracotta is big for 2017 and a great way to create a unique aged floor covering which can also create a warm feel of the Mediterranean in rooms of your home. As you can see below it can be combined with other textures and colours to create an amazing feel to your home!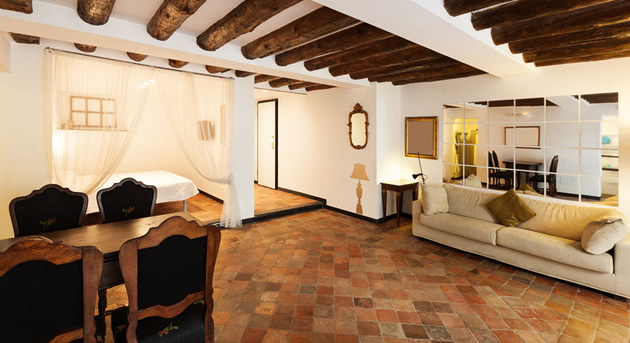 Reclaimed Wood
Surfaces created in rustic, reclaimed wood style has become a popular addition to homes in 2017. Not only a cheaper alternative to natural wood it can bring the perfect look to your bathroom, hallway and living areas. Because of the rustic look this surface also requires less maintenance and worry of damage!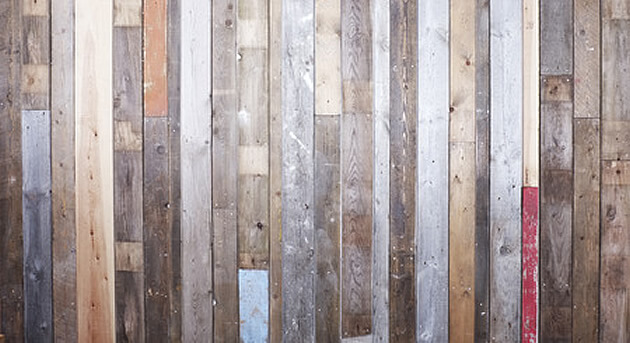 Metro/Subway Tiles
An ideal finish for kitchens and bathrooms which is bang on trend this year inspired by places such as the London Underground. These ceramic tiles create a traditional look with a modern twist. These tiles are a versatile and classic choice which works well with many different interior designs. We have seen this style of tiles popping up in many of our clients properties.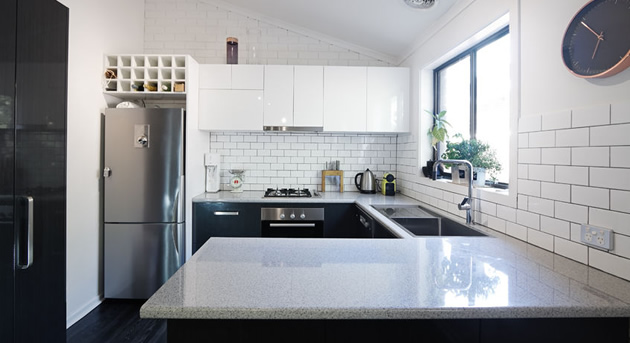 Modular Furniture
Furniture that is adaptable and can work with different situations in the home has become really popular recently. Helping to keep your rooms fresh and ever changing and can be rearranged depending on how you plan on using each room throughout different times of the year. This type of furniture is also great for those who often move house or rent.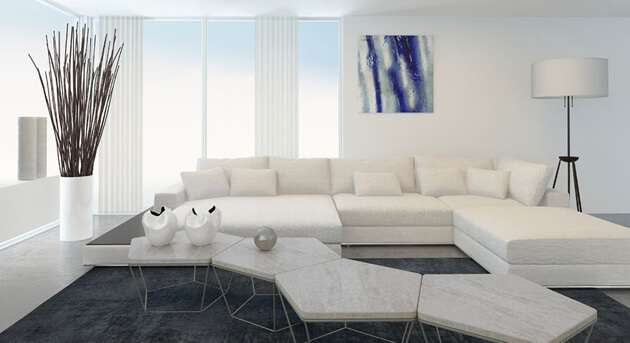 Smart Home Incorporation
Now more than ever smart home devices are becoming a part of our everyday life. Incorporating this technology into interior design is becoming a must and has become a trend in itself. Having the latest in smart home features not only helps with everyday life but has become a fashionable part of the design. Adding smart devices throughout the home in a clean and tidy manner will also help future proof the house.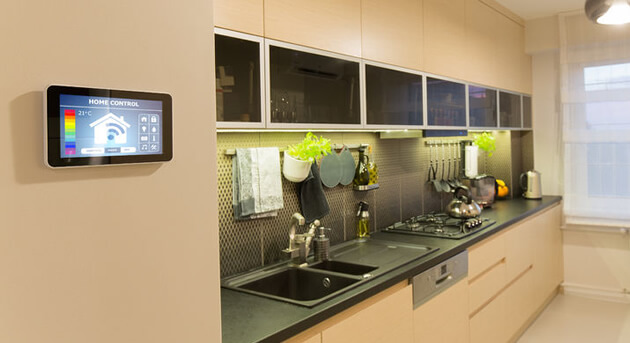 Matte Kitchen Appliances
Matte finishes help to strip away distractions such as surface sheen and create a modern and clean look. Traditionally kitchen appliances are normally a garish glossy finish, but understated matte metal finishes can create the ultimate look for any kitchen. A popular purchasing trend at the moment is matte black or silver fridge freezers.
Mixed Pattern
Random and mismatched patterns come together to create the ultimate statement piece look this year. The ultimate shabby chic yet luxurious look when placed correctly throughout rooms such as bed covers and sofas. This mixture of patterns helps create a unique feel to your rooms and express your personality.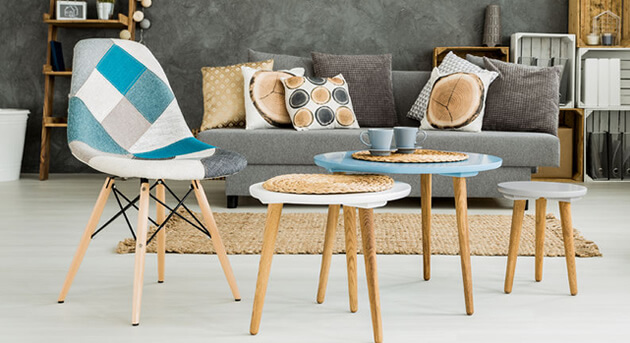 Bright Green
The 2017 Pantone colour of the year is "Greenery". Helping to create a revitalized and refreshing look to any interior, a cheery and bright colour that although not often used can look fantastic in a multitude of different settings. We think this colour helps to bring a happy and energetic feel to your home, great for summer 2017!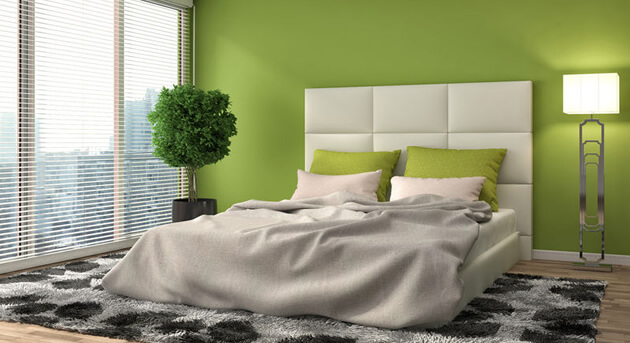 Navy Blue
A traditional yet modern look for any home this year, Navy pairs with many colour schemes and is an alternative to black or grey wall accents so that the room does not feel as small. You may even wish to add it to your upholstery and other items around the room. We think this colour looks fantastic against white coving.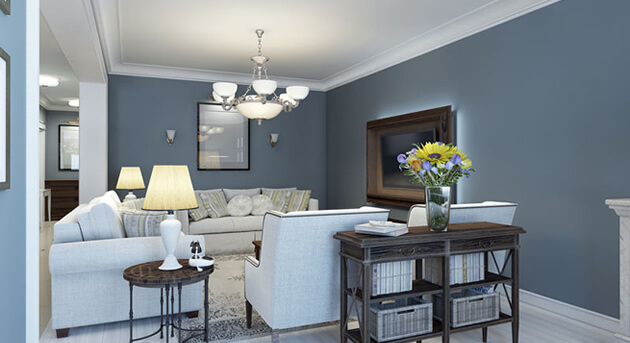 Raw White
Designers in 2017 are looking towards hand crafted and artisanal items to place throughout interiors. Raw White colours create the ultimate handmade and organic look creating a natural feel to the room.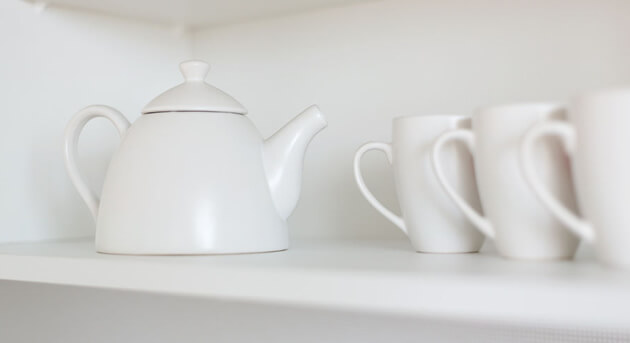 Ultimate Textures
Enticing textures not only creating amazing looks throughout the home but enticing on a textural level for those using the furniture. This trend is in part due to people looking for comfort in an ever chaotic world. Your home shouldn't just look good, but also feel good to live in!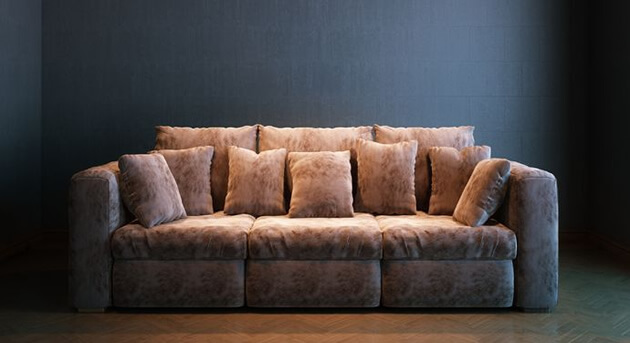 Untreated Walls
Homes featuring exposed brickwork and other untreated looks has become a great trend. Combing with modern features and design creates the ultimate look of old and new. This look can create amazing features to period properties such as converted industrial buildings, barn conversions and cottages.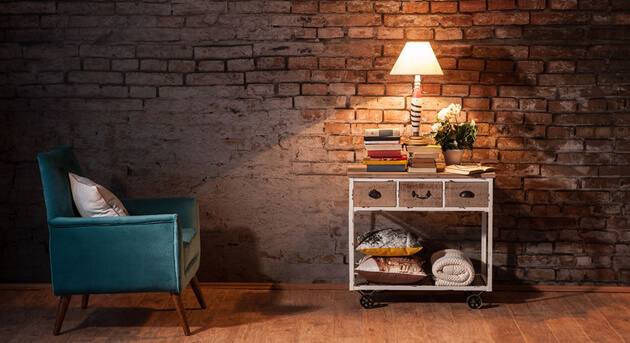 Quirky Lighting
Trendy and quirky light fixtures are a way to show off your design style when creating a new room. Light fixtures are often boring, but can create a great focal point of the room especially in areas such as above tables in the dining room.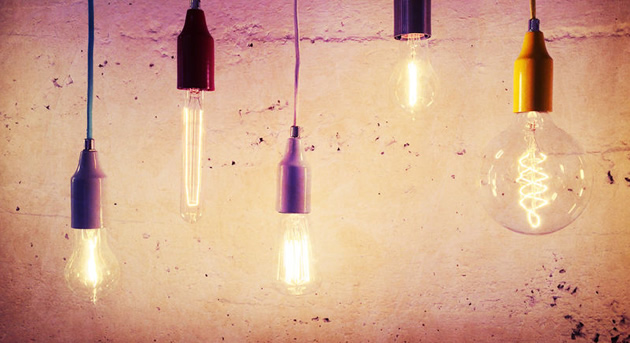 Satin Brass
Brass has been making a comeback into interiors recently, helping to bring golden tones into rooms. More recently the reflective high shine finish of brass has been replaced by a more trendy satin or brushed brass which creates a fantastic muted look to modern interiors.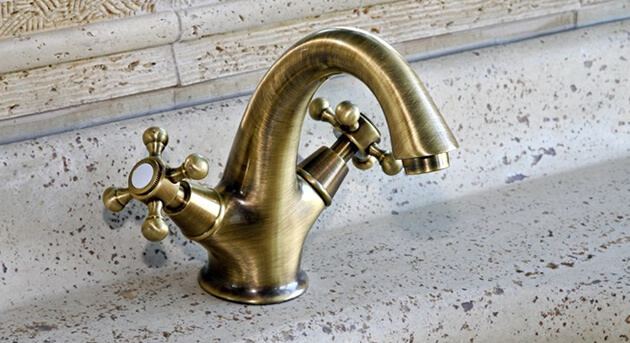 Cork
Apparently cork, a 70s favourite will be making a comeback this year. A very underrated material and texture which has eco-friendly advantages, this can be incorporated into items around the home.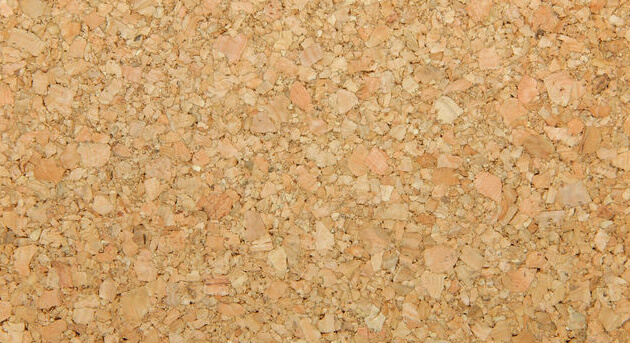 Art Deco
Although a popular trend for quite some time, many people are looking to the super-luxe art déco style glamour that this trend offers. Incorporating the best of this era into your designs and fusing them with other modern styles can create an amazing look for fans of the Art Deco period. Even small touches can really help change the feel of your room.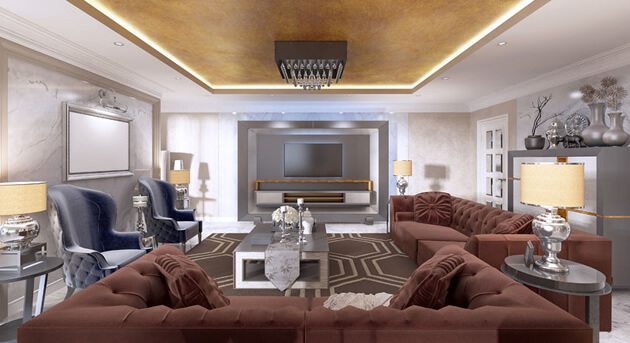 Escapism
As our lives become more filled with technology, computers and smart phones there is becoming a greater need for rooms to escape from digital distractions. Rooms which offer a calm environment and a tranquil setting is a must for any home in 2017! Try and make one of your rooms a peaceful place to escape!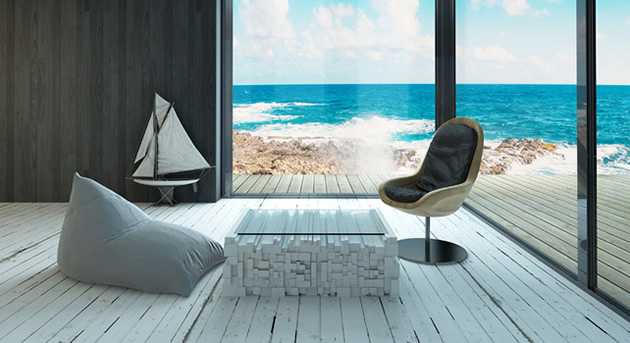 Get in touch!