We have been putting our thinking caps on about ways to create a stylish and fun Halloween home for the whole family. Whether you are going to enjoy a night in with the kids, or have friends and family coming over for a great excuse for a party, we have some ideas that will get you thinking about things you can do in your own house for the occasion.
A spooky greeting!
Starting with the front door and entrance area, this can be decorated with pumpkins, lanterns, cobwebs, bats and anything else you can think of! Remember wreaths aren't just for Christmas and you can either decorate an existing one with Halloween colours, or get one featuring black and orange tinsel and creepy crawlies over it. You also can't go wrong with skulls and skelatons hanging around outside your home, a greeting which awaits anyone who dare approach your house! If you are not looking to draw to much attention to the front of your house the decor could be slightly more subtle.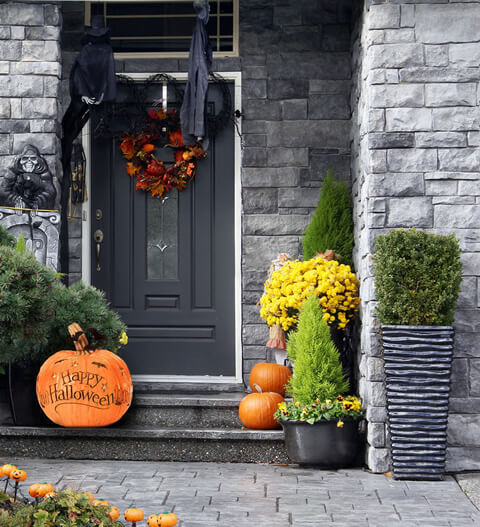 Pumpkin party!
No Halloween gathering or trick or treating is complete without pumpkins. You can get so creative with this, with many YouTube videos and tutorials online showing how to create the best pumpkins. It is also something that is fun to do with the kids. You don't have to stick with spooky, some people create a pumpkin of their favourite cartoon character or in a retro style and spray up in colours of their choice. The ideas for pumpkins are endless. We don't think you can go wrong with a big fat traditional lit pumpkin with mega fangs!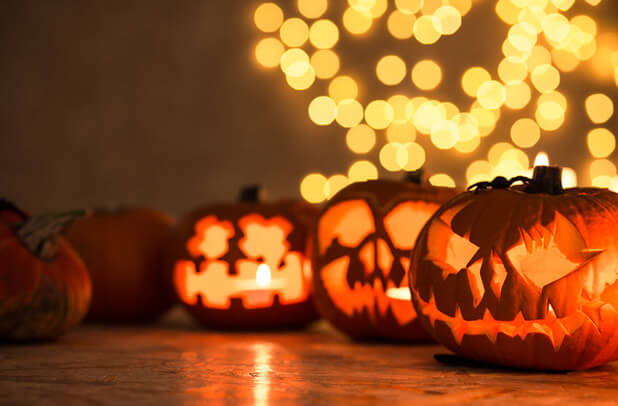 Spooky cutlery
If you are having a party, why not get some special Halloween party plates, cups, napkins and whatever else you can find. There are so many different types available, if you get them in cardboard they are cost effective and can be recycled when done with + there is no risk of damage. You can also put some aside to place sweets and treats on ready for if the trick or treaters come knocking!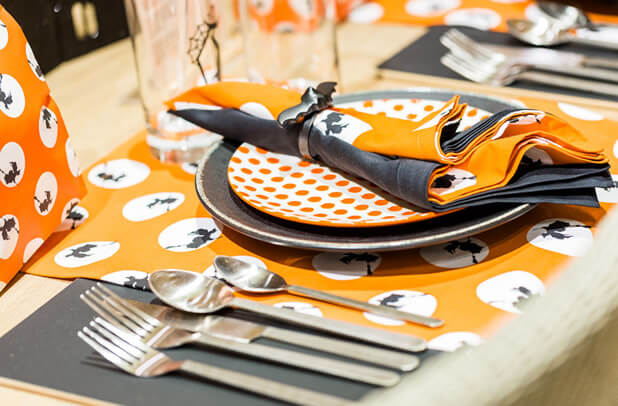 Fairy lights
Fair lights don't have to be cosy and romantic. You can by these in Halloween styles which can be draped inside and outside of the home using LEDs. Our favourite we have seen are pumpkin heads which will glow inside or around the patio, creating a great ambience for yourself and guests. Even some simple orange led lights, much like you put on a Christmas tree can do the job!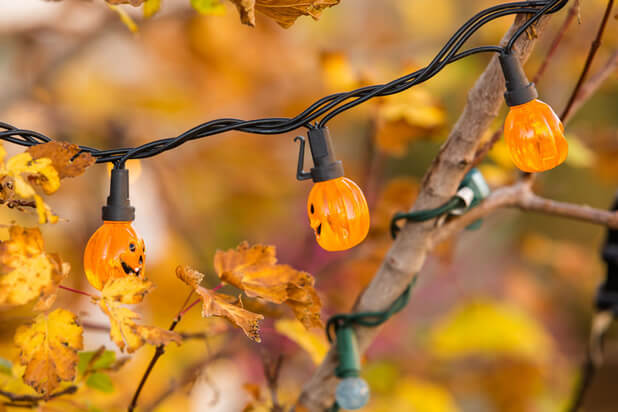 Candles
Maybe you can find some gothic style candle holders or decorated candles. You can even buy candles in different forms and shapes, from Skulls through to Ghost faces. Even normal style candles in oranges or blacks can break away from the norm. We would use candles of different heights and sizes for that spooky haunted house look. Some of the major candle makers also simply do pumpkin fragrance candles which can be a quick and easy method.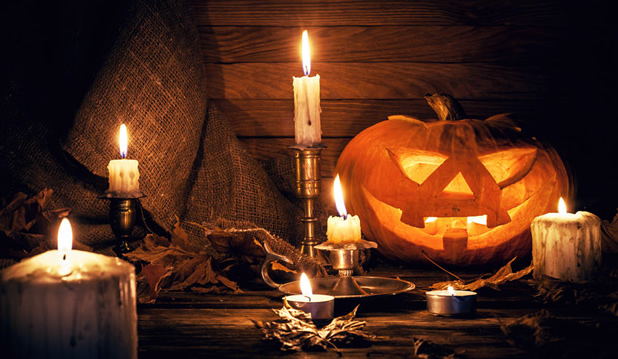 Bunting throughout the room
You can create your own bunting out of cardboard and string. Simply buying some coloured card and creating bat shapes could be great for example with black card. You could create black cats, witches, pumpkins, ghosts maybe using some stick on diamantes for eyes that will shimmer in the light! For those who are creative this is a cheap and cost effective way of adding Halloween to the home which your guests will love!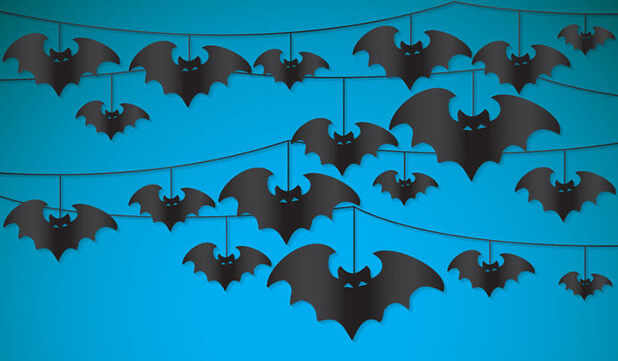 A Halloween treats table
Why not make your main table or dining table into a Halloween treats table, featuring homemade biscuits, cakes and sweets. For the adults you may want to create some amazing Halloween punch in a big punchbowl complete with ladle. This in itself with the floating fruit can be made to look like a witch's cauldron as a centre piece for your table! If you have an old wooden table then even better, for those with a more modern table you may want to drape it with something gothic and spooky!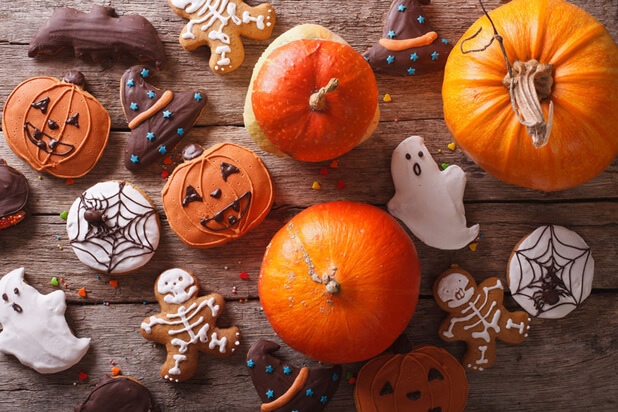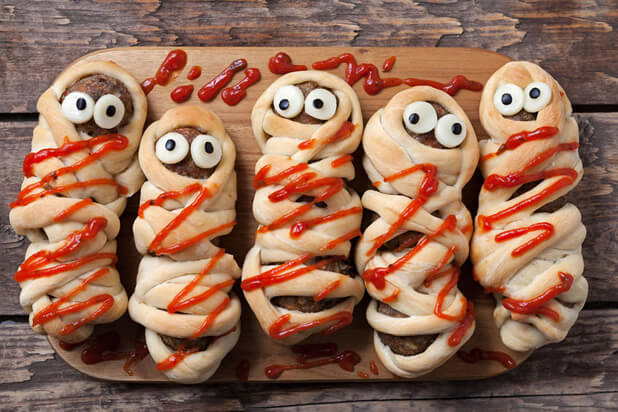 Get in touch!