The hallway the place where you can create the best first impression for your house, it's the only part of your home that can be seen from the front doorstep when the door is ajar, and it's the last thing on a visitor's mind as they leave your home. Despite its importance, you would be shocked by how many people overlook their hallway when modernising their home. Here are four great ways to easily make your hallway look more modern and add value to your home.
1) Modern hallway lighting
Choosing unique accessories and statement pieces will create an instant talking point with visitors and will give the impression that you are an interior design expert! Hallway mirrors are a fantastic way to create the illusion of a larger, brighter space by keeping natural light bouncing round the area. If the mirror is particularly decorative, it will make a great focal point too. A show-stopping ceiling light, spotlights, or unusual metal wall lights could really add some glamour to modernise your entrance way from the moment someone walks through the front door.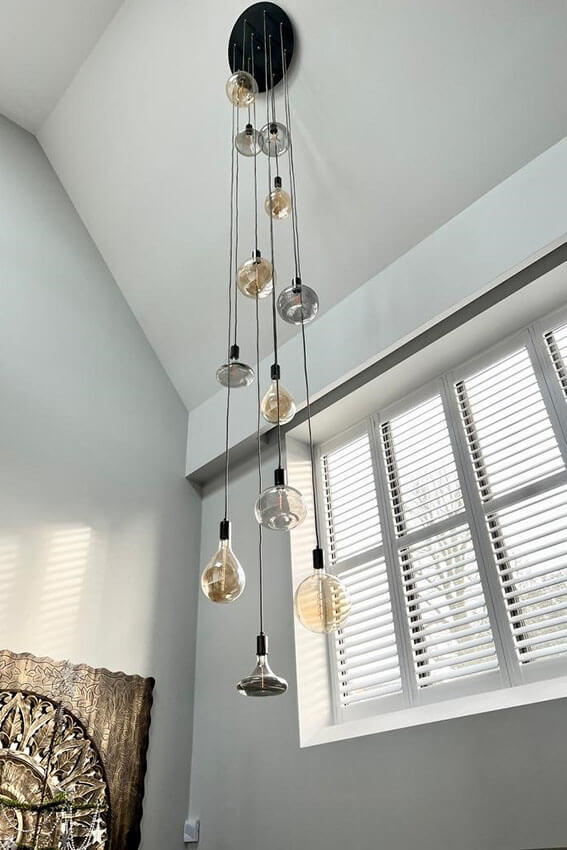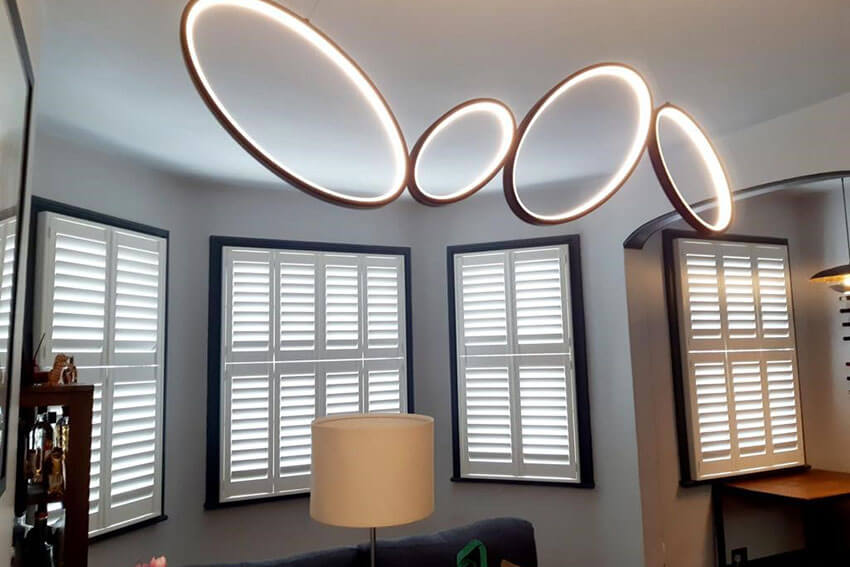 Keep wall colours on the cooler side to help walls recede, making the space feel airier and lighter. Go for pale shades of grey and blue for maximum lighting effect. If it is warmth you're after, don't be afraid to go bold on a feature wall with light terracotta or shades of yellow – a sunny hue can brighten and warm a dark area.
2) Make use of hall windows
Glass is used in modern architecture to create a visual statement and is appreciated for its ability to make a small area look more spacious than it actually is. Glass is no longer limited to doors and windows, today it can be used in the roof, walls, and skin of the building. Many people choose to add large expanses of glass to their entrance way designs by either adding glass panels above/beside the front door system or by adding it to gable elevations that span several floors.
If you have a glazed area in your hallway, make the most of it. Adding window shutters will not only complement the minimalist, modern look you are aiming for, but it will also allow you to control the light and privacy within your hallway without compromise. You will be able to let light flood through during the day and increase privacy and security when you need to. Shutters are also a talking point in themselves, particularly if you have an arched window that needs coverage.
Bespoke shutters can be made to any size or shape of window and can be made to cover the whole window or to cover the lower part of the window and leave the arch element uncovered. Alternatively, you may decide to cover the arched feature at the top of your window and leave the lower half uncovered – covering the arch with shutters can create a stunning light effect when the sun shines through.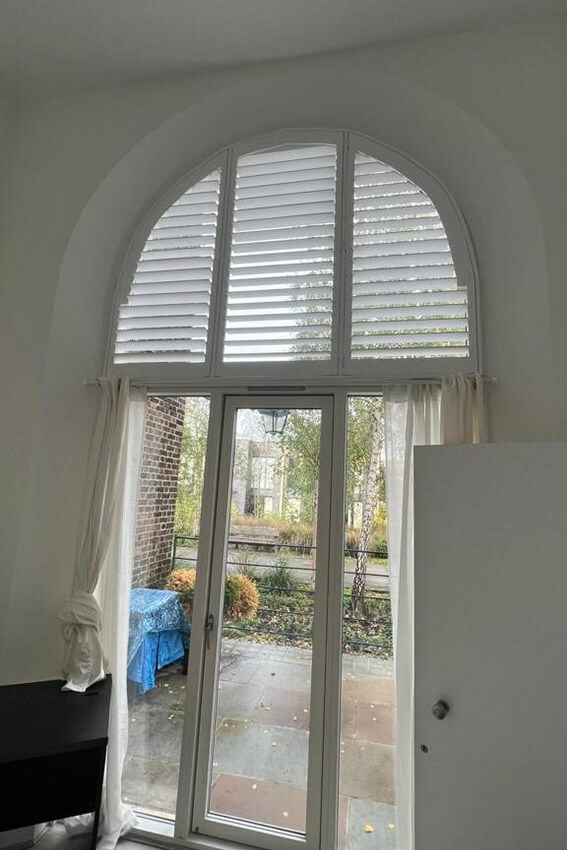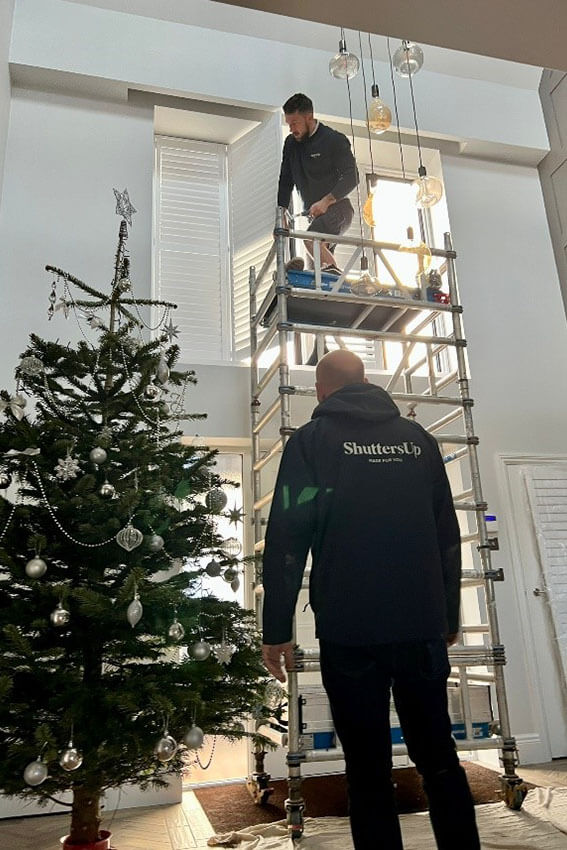 3) A statement front door
As well as being energy efficient and very secure, your front door needs to look good for ultimate kerb appeal. A solid door will not only function as a secure barrier to criminals and protect you against draughts, but it should also complement both the exterior and interior of your home. Our security doors are made to order with fully customisable external and internal panels. The external door panel can be designed to reflect the exterior style of your house, while the internal panels can be designed to fit seamlessly with your internal door (whether traditional, modern, or Georgian etc).
The steel security doors offer protection, they are packed with insulation for notable noise and heat reduction, and they are fitted with the best locks on the market – you can't get much more modern than that! We can incorporate glazed features and every door we make has a bespoke, quality finish. There's even a colour pallet of over 160 colours to choose from! If that's still not enough, we can also work with a Farrow & Ball palette as well.
Having your front door handmade for your property will allow you to choose every element, from glazing panels and colour to finish. You will have an utterly unique modern front door that will be the envy of your neighbours!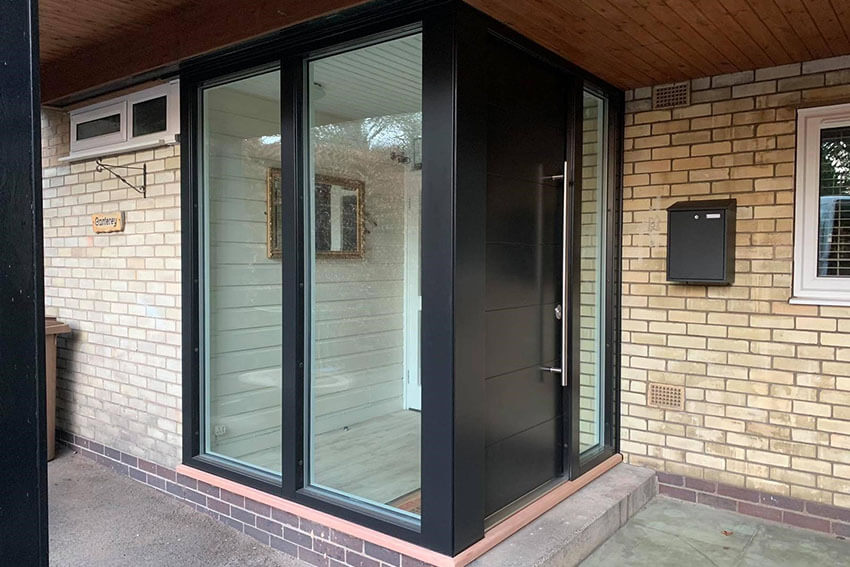 4) Use the space under the stairs
Space in modern homes is at a premium so more people are finding practical storage solutions. The hallway is an area notorious for hoarding everything and anything – boots, coats, bikes, scooters, helmets, bags, the list goes on. Investing in a practical storage solution under your hallway stairs will free up so much space. It will give the impression that the entrance way is much more spacious than it actually is and will give you a great place to store all the things you need regularly without tripping over them and cluttering up the hall. It will also help create that minimalist look that is so desired in modern interior design.
If you would like an obligation free quote for interior shutters or security doors, or you would just like some more information – contact our award-winning shutter team today and we'll take care of the rest.
Get in touch!