Many people work from home these days, whether fulltime or remotely for your employer. In fact more than 4 million people currently work solely from home in the UK so it is important to create a space in the home specifically for working.
You may have a whole room specifically for your home office, or another room that has space set aside for you. No matter what your situation it is important to create a comfortable area so that you are able to work well and also feel happy in your surroundings.
As a leading shutter company we have been part of the home office design process for many clients, creating window shutters which get the perfect mix of lighting and privacy into the office area.
Many overlook the importance of their window dressing, but as a room where you may be spending 9-5 working, it is very important to get the correct lighting at all times.
For some occupations it is of even more importance, with jobs such as graphic designers, artists and the majority of you who will be working with a computer or laptop!
Getting the most out of your space
Creating a dedicated working space for your home office can seem really daunting, especially if your home only has a few rooms which are occupied by other family members and children.
Plan ahead and make note of the items and work areas which are crucial for your work and that you may need in the near future. A desk, computer, printer, filing cabinet, shelving may just be the start depending on your job.
With planning it is amazing how you can cram all your items into a smaller space, but remember not to neglect some space which will make working far more comfortable over long periods of time.
Some have gone as far as fitting their office in a closet area and although not ideal, you can certainly learn from that way of thinking when planning your area.
Use the walls in your home office space. You can create loads of storage by creating shelving, hanging things from the walls and use wall space for white boards and note taking. The items over your walls can also act as decoration if done right!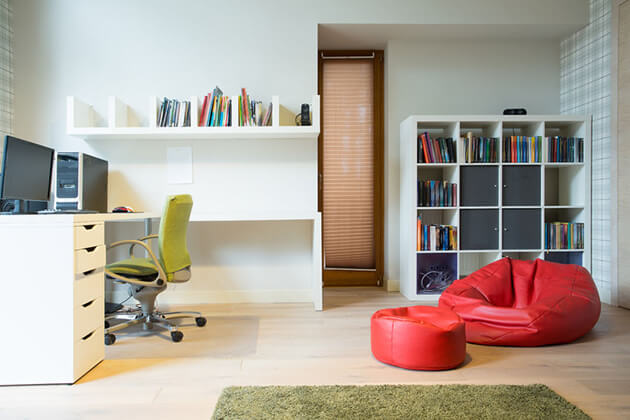 Make sure to utilize the space on and under your desk. Many people decide to get a desk which stretches from one side of the room to the other pushed up against the wall.
You can then use this spare desk space for anything you require such as laptops, tablets, printers, phones and anything else important to your work.
Don't forget to also use all the space under your desk as well, such as hiding away filing cabinets while still being easily accessible. For some this can be enough space, simply taking up one side of the room!
Make your space interesting and fun to work at
Part of working from home, is the advantage of being able to decorate and have your home office space just how you want it. Get creative and design and decorate the space around your own personality and ideas.
You can keep the area totally professional while still including your own unique features!
Enjoying your working space will definitely help to increase your productivity, so make sure to employ the same principles you would use when designing the rest of your home.
Keep in mind the things you love such as travel, outdoors, sports, music or any hobbies and include items and décor based around these. Prints, decals, memorabilia and other items can be used around the room to help create an environment unique to your personality!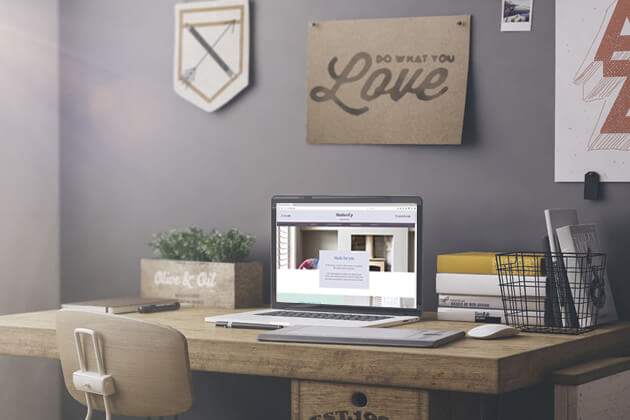 Furnishing and putting together the room
Picking the style and colours of furniture will also help with the overall appearance of the home office. Are you looking to create a modern/minimalistic look using solid white desking and chairs with metal accents, or a more traditional look with hardwood finishes and vintage feel leather chairing?
You do not even have to buy your furnishings brand new, for those looking to save it is worth checking sites like Gumtree for desking and other furniture. If you are prepared to collect larger items such as desks and filing cabinets you often find people or companies are pretty much giving them away!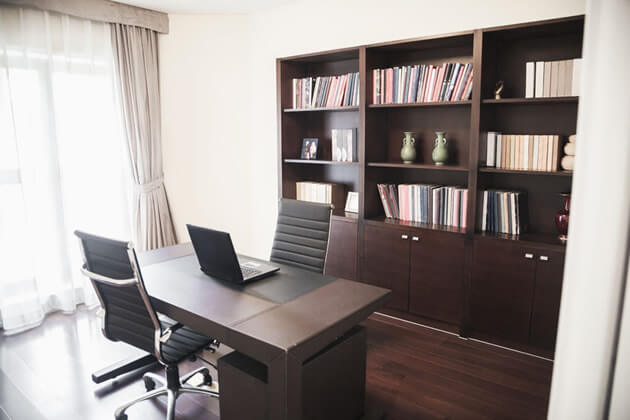 Once your furniture has been placed, often overlooked is the amount of cables that will be running throughout your room. Power cables, networking, speaker cable and all the digital products around the room can create a big mess.
Check where your plug sockets and wall outlets are located and run cabling neatly around the back of desks and furniture. Prepare for this by measuring and buying the correct length of cabling and extensions leads in advance.
For any cables in line of site, try using cable tidies wherever possible, which wrap around the cabling keeping them together and a far neater look. For the real neat freaks amongst us you may even think about having the cables hidden away within the walling of the room.
Lighting and privacy
As mentioned earlier in this post, we can help you create the ultimate window dressing for your new home office using plantation shutters. No other type of dressing comes close to the advantages of shutters.
Depending on the style you opt for you can adjust the shutters throughout the day creating the perfect lighting at all times while also maintaining the correct privacy at different levels of the window.
Our window shutters are the ultimate finishing touch to your office, not only creating a professional look, but actually being a useable feature through your working day.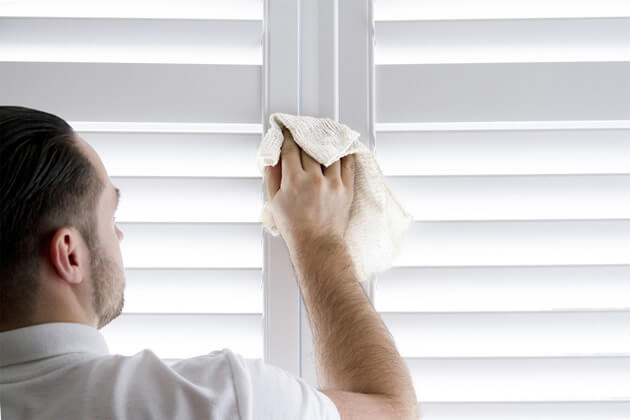 Get in touch!