Paulownia is a hardwood native to Southeast Asia but used throughout the world for wide-ranging uses. Paulownia wood is sourced from sustainable plantations and is a very fast-growing tree. Its speed of growth means Paulownia has become a more reliable choice of hardwood, guaranteed to satisfy increasing demands around the world. At ShuttersUp, we use Paulownia wood for our hardwood shutters. The wood is a beautiful warp-resistant, fine-grained type, making it perfect for interior shutters and the result is a stunning, natural finish, whether stained or painted. We explore the details of this popular hardwood variety…
Is Paulownia wood eco-friendly?
Increasingly, protecting the environment is a key consideration for customers when making purchasing decisions. The fast-growing nature of the Paulownia tree means it can be harvested every 7-10 years and reforestation of an area takes place relatively quickly.
The deep roots of the Paulownia tree ensure its stability and reliability, allowing it to flourish in areas with steep inclines andpoor-quality soil, as well astolerate high winds and other extreme weather. These are challenging conditions which allow the Paulownia to thrive where other trees have failed to survive. Once harvested, these trees can regenerate from the existing (undamaged) root and this regrowth can occur several times. A further added benefit is Paulownia is practically knot free, which reduces wastage as well as cost. Ultimately, Paulownia wood is a fantastic sustainable option for your shutters.
Favourable characteristics of Paulownia hardwood
Lightweight
Paulownia hardwood is the lightest material in our range and is also the lightest known timber other than balsa. It is one third of the weight of oak and half the weight of pine. Why is this relevant, I hear you ask? It makes Paulownia the perfect choice for shutters covering wide expanses, such as large bay windows and doorways (particularly shutters for patio/bi-folding doors).
Strength and durability
Paulownia hardwood has the highest strength to weight ratio of any wood in the world with a modulus of rupture MOR (psi) of 5,740. The modulus of rupture is a measure of the maximum load carrying capacity of a given species in bending strength and is proportional to the breaking point or maximum strength as borne by the specimen. To put this into perspective, this is more than double the strength of balsa wood* (which also boasts a high strength to weight ration):
Balsa = 2,800 MOR
Paulownia = 5,740 MOR
Energy efficient
Paulownia hardwood boasts admirable insulation properties. With its low thermal conductivity it will keep out the winter cold and the summer heat, helping to maintain the perfect ambient temperature in your home. Plus, our shutters operate using a rod system, meaning as much or as little of the shutters can be opened or closed as you desire, further enhancing the benefits of their low thermal conductivity. In short, Paulownia is one of the best (heat) insulating timbers and your household will enjoy the ultimate in comfort with hardwood shutters dressing your windows and doors.
Paulownia wood shutters
Our hardwood shutters are ideal for all our designs, including full height, cafe style, bi-fold doors and tier-on-tier. We are so confident in the quality of our shutters that we offer a 10 year warranty as standard.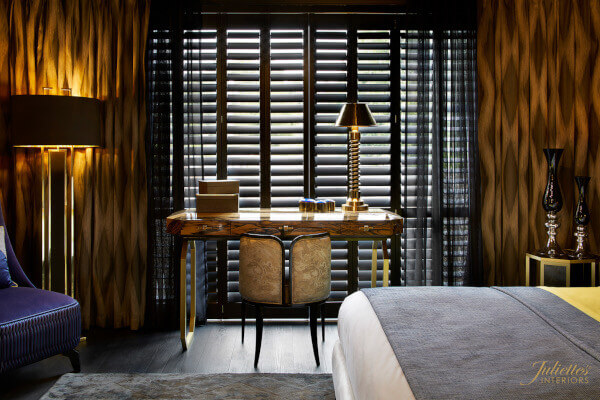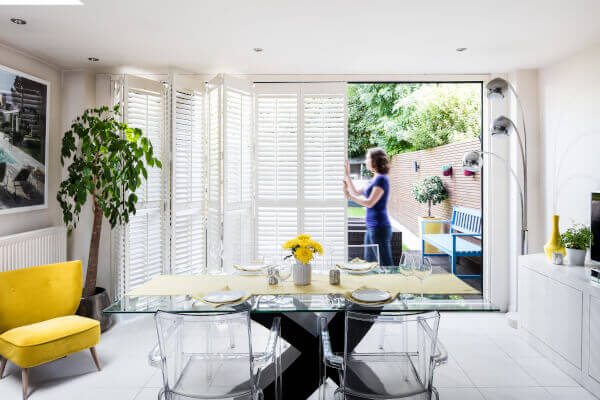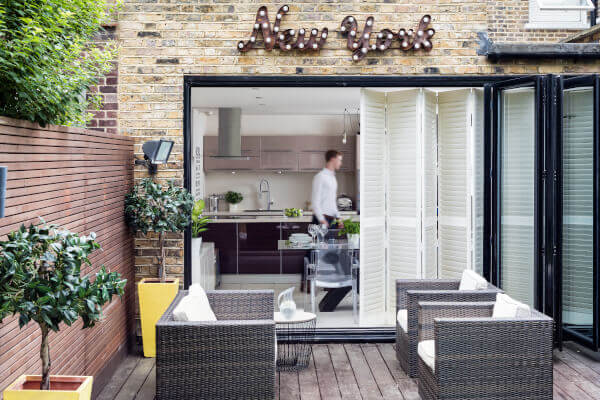 Whether you are in need of window shutter inspiration, want to read what our customers say, or simply want to book a design consultation, our website has everything you need.
*According to research conducted by Auburn University
Get in touch!