When designing and installing shutters for clients we come across many different properties and interiors with looks that often inspire us. On properties with age, especially in London or homes in the country, a fantastic idea is stripping back to the original brick walls as part of the design.
Exposing the brickwork can create a modern industrial or rustic country look and although can take some time and effort to achieve, it can be done yourself! We often see this look in people's homes, businesses, restaurants and trendy shops, in most cases when in older renovated buildings such as factories, farmhouses and other converted industrial buildings.
Check out some of our shutters installed against exposed bricks!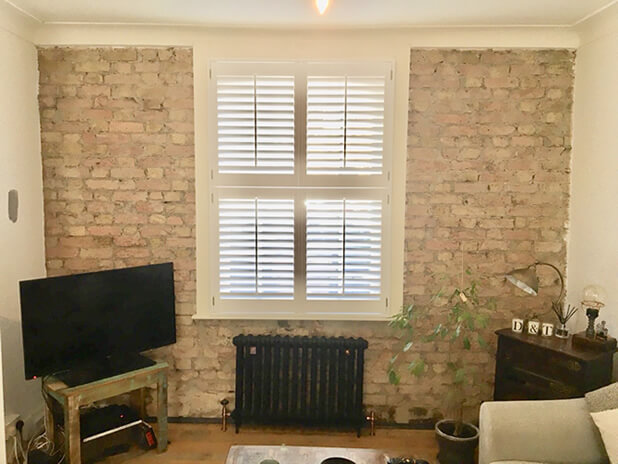 We can design our shutters to work perfectly with your exposed brick work design and have helped our clients achieve the perfect look, here is one of our favourites…
Are your walls suitable?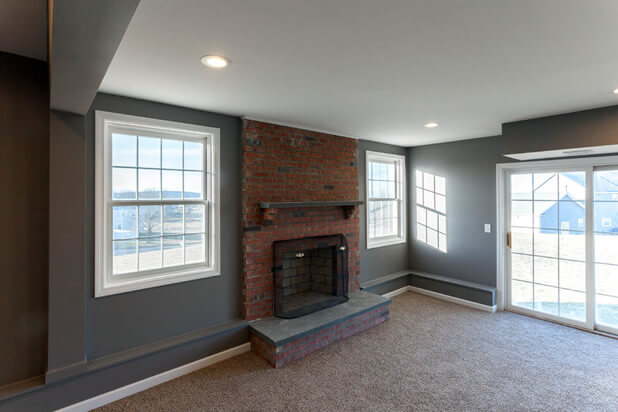 When making the leap to expose brick work in your property, you need to check if the walls are suitable. As a rule of thumb homes made before the 50s are normally the most suitable. Decide on where in the house you are going to create this look, being careful not to go over the top, maybe working with one area or wall such as the fireplace area, or a wall in the kitchen.
Working with the bare brickwork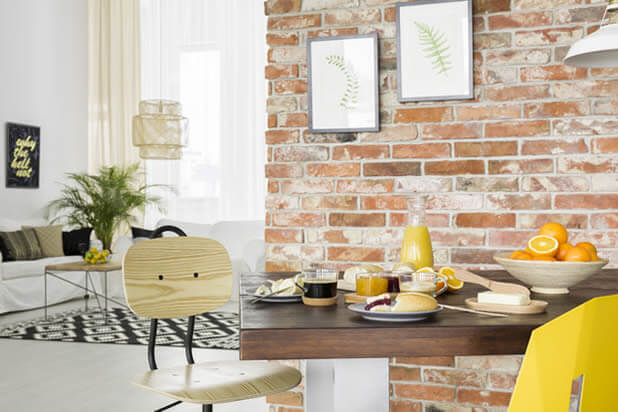 Once you have taken an area back to the original brickwork, it is important to tidy up the bricks correctly so that they look the part. Remove loose bits of cement or bricks with a stiff brush and then vacuum over the area to collect up the mess. Fill and repoint any gaps and you can make the new cement sections look less obvious by using watered down chalk paint. This is enough to get a fantastic looking exposed brickwork wall, natural but tidy.
Sealing of the brickwork is probably not necessary and once done you are unable to reverse. It can alter the colour of the brickwork, changing the look and can sometimes trap moisture inside the brickwork which could lead to problems down the line… In moisture prone rooms though, you may want to look into Terracotta or PVA sealant to protect the bricks. We recommend getting in touch with an expert to get this right!
Can you do this yourself?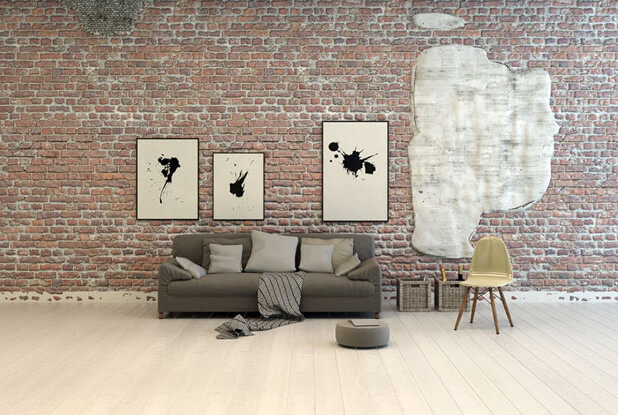 This is something that you can achieve yourself and can save you money on the new interior of your home. Open up a small section of plaster to see if the brickwork is worth being stripped back to. If the bricks don't look right for your design or are damaged, you can always just fill back in the small test area avoiding a change of mind when it's too late!
Adding rather than exposing!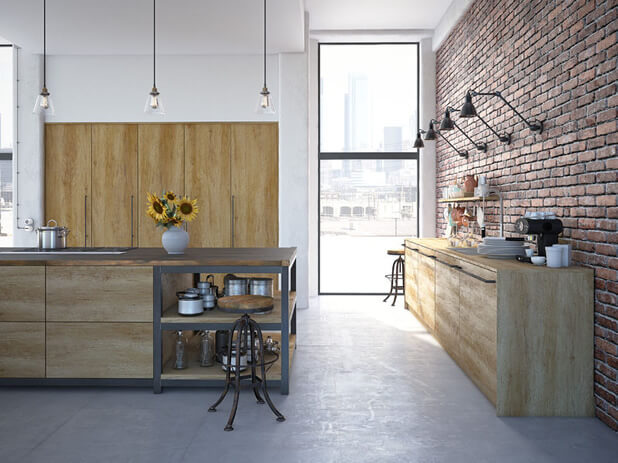 Of course for those who have no bricks to expose, in a newer property or are not looking to expose an existing wall, many people erect walls in rooms to create the exact look. You can use new bricks or reclaimed to get the character look. There is an art to getting the look just right so you will want to get a bricklayer in!
Get in touch!