Tier on Tier shutters are the most flexible style of shutters on the market and a style that is really in demand with our current customers. They look much like our full height shutters, but rather than a standard solid mid rail built into the panel it is split into two separate and useable sections. With a standard mid rail on full height shutters the louvres above and below can both be separately adjusted, but with tier on tier you can also open and close the top and bottom sections independently.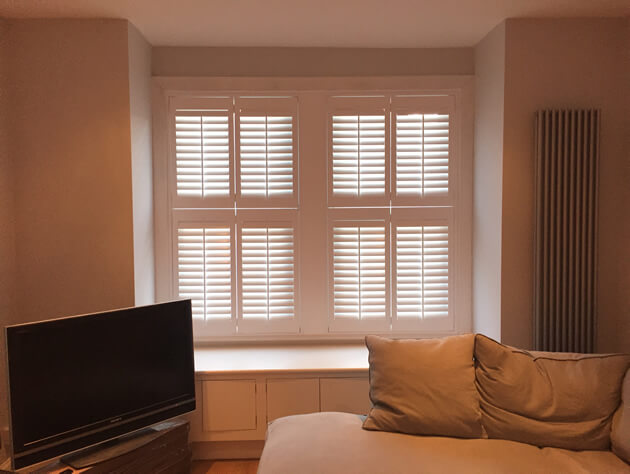 In essence you have shutters which can be adjusted, opened and closed in all four quarters providing you with the ultimate flexibility in light and air flow no matter the hour or time of year! The configuration of these shutters allows for amazing control of light and privacy while looking stylish in any room. Like our other shutters they can be produced in a range of different shapes and sizes, with different finishes and colours. We can create them in both traditional and more modern looks with a whole host of different options from folding panels to the type of tilt rod system used.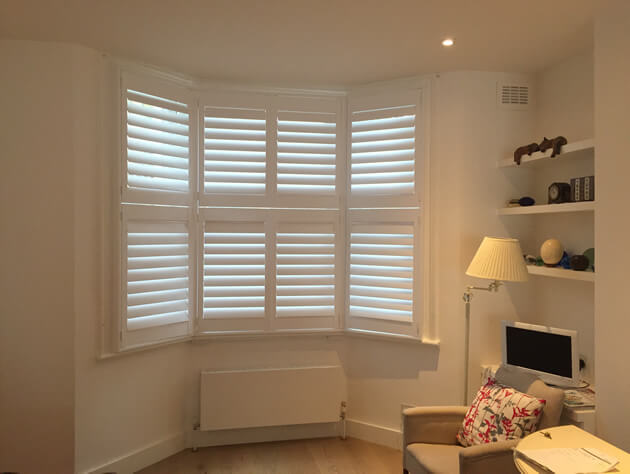 With the top tier of shutters flung open, the shutters can act as café style shutters would blocking out the lower level, perfect for those windows on street level where people and traffic pass by on a regular basis. This allows maximum light entry in through the top in combination with a closed or adjusted bottom section, with the added option of bringing the top section shutters back in where they can also be adjusted in exactly the same way.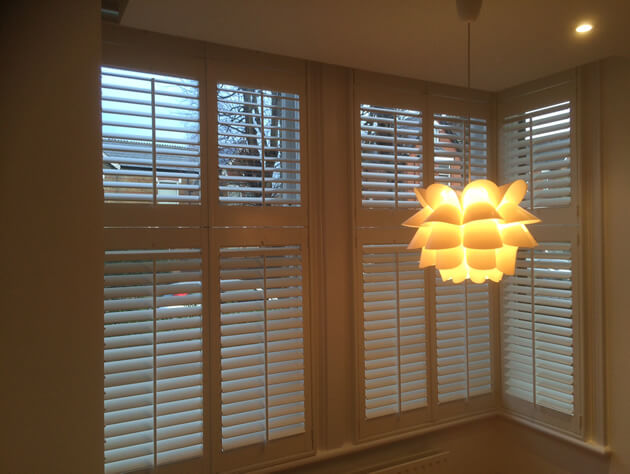 Another reason why we love tier on tier shutters is that each open and adjustment combination creates a new look, where rooms can be set up in a multitude of different ways depending on the style you like or the most practical way they work with the room. For example in a bathroom you could permanently keep the bottom section closed while having the tops open to allow the correct privacy and light while having a bath while also creating a great feel to the room.
This style of shutters is generally the most flexible when the hinged panels of the shutter setup are narrow or foldable as this allows them to be bi-folded up against the wall creating a far neater look than wider shutters. Regardless there are so many possibilities with tier on tier shutters dependent on your style and needs, so please don't hesitate to contact us so that we can discuss with you your exact requirements!
Get in touch!