"Where are your shutters made?" – This is a question we get asked regularly. Ashley Weight, Co-Founder at ShuttersUp, fills us in…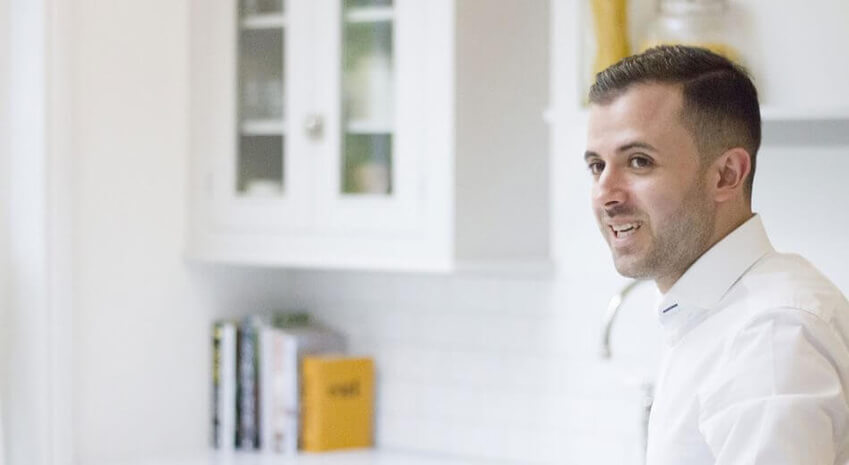 Like all the major shutter retailers in the UK, we have our real-wood plantation shutters made in China by one of the leading and most sustainable shutter manufacturers in the world, Nien Made. And while manufacturing takes between seven and fourteen days, the rest of the lead time is taken up by sea freight – that proverbial slow boat from China. Our manufacturer supplies all the leading UK wood shutter suppliers, including Hillary's and S-Craft.
Designed by ShuttersUp
At ShuttersUp, we are a little bit different. We design all our shutters in house for subsequent manufacture by Nien Made. Unlike most companies, we don't send your measured dimensions to our factory. We send detailed drawings instead. We don't want our factories making decisions – that's our job. Your shutters will fit perfectly and will be bespoke to your home. We can take up to twenty measurements for even the simplest rectangular windows, but for intricate windows and awkward shapes we can take up to two hundred.
If only we could get real-wood shutters in the UK
If we could find a real-wood manufacturing facility closer to England with the same levels of quality and the same commitment to sustainability as Nien Made, then we would use them to shorten the delivery time. But sadly, there isn't anyone. Nien Made's attention to detail, incredible investment in sophisticated, pioneering production equipment, and total understanding of timber handling are outstanding. They have decades of manufacturing excellence under their belts and exercise the same time-honoured woodworking techniques used by traditional crafters of excellent home furnishings.
We don't want your shutters to twist or warp
Nien Made's knowledge of the humidity and atmospheric conditions here in the UK far outstrips all the other shutter manufacturers. This understanding is vital so that your shutters don't warp and twist when they are installed within your home.
Reinforced engineered stile
The stiles are the most critical part of any shutter panel. These are the two vertical bits of wood which are either side of the louvres (slats).  It is vital that the stiles are straight and strong because if they are not, or if they warp or twist over time, then this will affect the opening and closing of the louvres and the panels. Our shutters are manufactured using reinforced engineered stiles. They are at the core of every stile produced. The stiles are made from multiple layers with opposing grains. These layers are pieced together using a special laminating process together with extreme pressure and heat to create a robust and completely solid, highly predictable shutter that is uniform throughout.
Prescription wood conditioning
Our manufacturers practice an unrivalled wood drying technique that dries the wood to emulate the environmental conditions where the shutters are installed. It ensures that the timber for your shutter has been acclimatised to the optimum moisture level for its location before it is milled, manufactured, and shipped to our warehouse in the UK.  Acclimating the shutters in this way helps to reduce post installation warping and swelling of the wood and prevents long-term damage. In contrast, other manufacturers dry their wood rapidly in bulk without considering the regional moisture levels of their final location. This often results in compromised quality and shutters that are more prone to damage.
Mortise and tenon joinery
Featured on all our shutters, mortise and tenon joints are a sign of quality, heirloom furniture. The mortise and tenon forms a solid joint and reliably lock the stile into place. In comparison to most shutter frames that are made with simple dowel and glue construction, our mortise and tenon joints will resist sheer stress and wrecking forces applied during shutter operation. Our shutters are built to last.
Polypropylene coating
We use a patented polypropylene coating on all our wood shutters. This is superior to traditional paints as it is applied using a proprietary process to ensure a durable, luxurious, uniform finish that is guaranteed to never yellow, peel, or lose its lustre. This non-porous surface is widely used on football helmets and inside kitchen appliances as it can stand up to life's happenings and is easy to clean. The coating makes the shutter extremely robust and resistant to chipping/cracking.
Quarter-sawn wood
Timber craftsman have, for many years, recognised that quarter-sawn wood results in a superior shutter with amazing strength and stability. It is well worth the effort and time it takes to produce them. Unlike cheaper plain sawn louvres, our quarter sawn louvres are milled from a quarter log. Our louvre stock is harvested perpendicular to the grain, whereas cheaper plain sawn louvres are cut straight across. Our method is considered to be the most consistent, most beautiful, and most stable.
The British Blind & Shutter Association (BBSA)
We are very proud to say that we are members of The British Blind and Shutter Association (BBSA). This is your assurance of the highest possible standards of workmanship, service, and fair trading. Before joining the BBSA, prospective members have to undergo a strict vetting procedure. It's worth it because, as our customers, you can work with us safe in the knowledge that we are operating to the highest standards of quality and workmanship. With the back-up of the only national trade association for window blinds, awnings, and shutters.
ShuttersUp were awarded 'highly commended' within the best internal shutter installation category at the 2022 BBSA Excellence Awards. Plus, all BBSA members are part of the BBSA's 'make it safe' campaign. The BBSA and its members are fully committed to helping to eliminate the risk associated with the hazardous looped operating cords, chains, and tapes used on window blinds. Window shutters are the most child-safe window covering you can buy.
Get in touch!