Rishi Nair approached us looking for window shutters for his bay windows after seeing some of our work on Instagram. The team were delighted to help Rishi with his project, a true gentleman and a pleasure to work for from start to finish!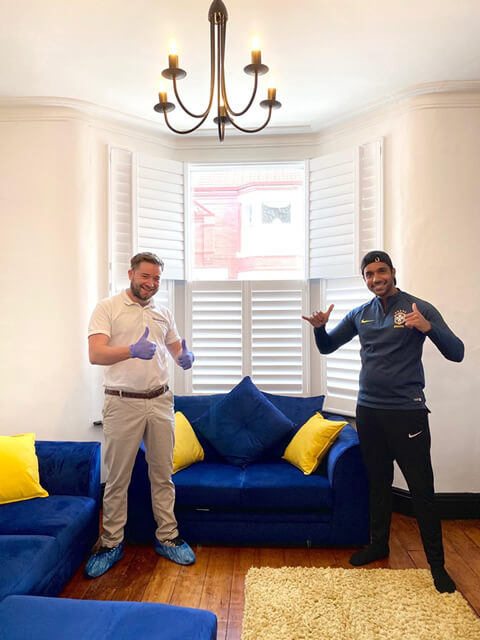 Rishi is best known for playing Sami Maalik on Hollyoaks, one of Britain's best loved soaps. He has also acted in films such as I'm Still Here, The Forbidden Note and Retribution among other roles in film and TV.
We visited his property to survey the windows where the shutters were to be installed, also discussing with him the many options that we have to offer. Rishi was keen to have our tier on tier solution for his bay windows, a popular choice among many of our clients for their flexibility and style.
Here are some pictures at the survey with our Directors Ashley and Ross!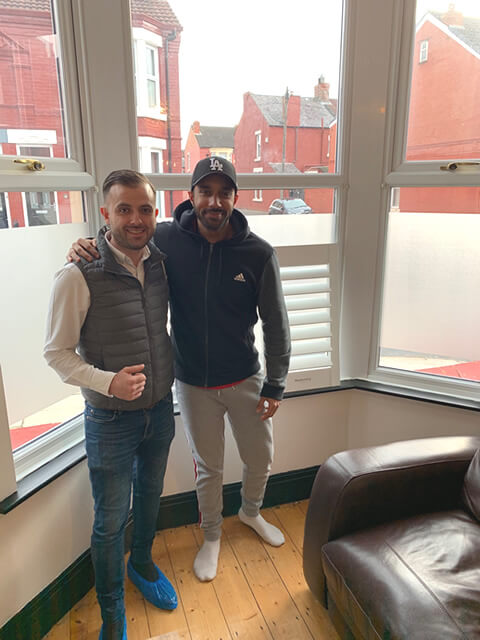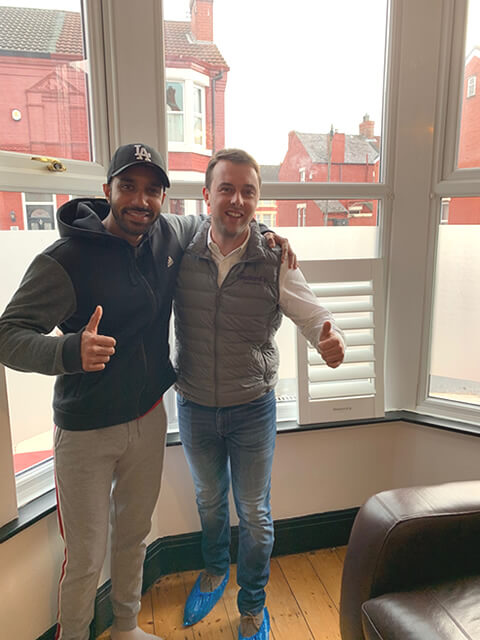 With this style of shutters Rishi can get the best of lighting and privacy from all angles of the bay window, top and bottom. You can see from the photos how all panels can neatly fold outwards, or separate areas of the windows can be closed or opened depending on the lighting required.
We used thick 89mm louvres with a hidden tilt rod system, creating a modern look where all louvres on a panel can be adjusted simply by the touch. Rishi was keen for a modern, clean look which would match with the overall décor of his home.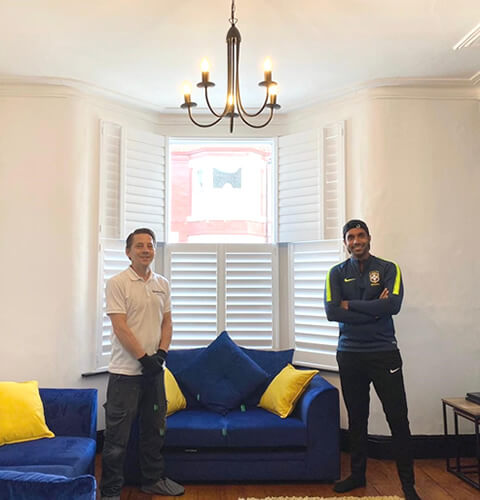 To create this look we used our Fiji hardwood range of shutters, finished in a pure white paint which looks stunning with any interior and installed the shutters with plain styles either side.
He was delighted with the style and finish of our shutters and has recommended our work to friends and fellow actors.
Get in touch!