The great thing about shutters is that they are really flexible. They can fit any window in your home, both inside or externally, as well as being perfect for doors, conservatories and outbuildings. We've even fitted shutters for boat owners! Just a small number of inward-opening windows may not be suitable for shutters and we will only give you our honest advice.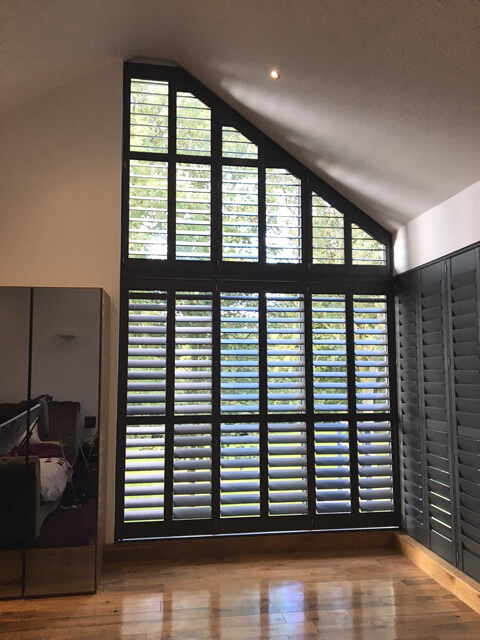 Our water-resistant shutters are the ideal solution for bathrooms and kitchens, as they are easy to clean and more durable than other window dressings.  Our security shutters are another popular choice from our range, providing an extra layer of protection against intruders.
Whatever style you choose, all our shutters are made for you and we will work together to find the best fit for your room.
Shutters for different shaped windows
Windows come in all shapes and sizes, but finding curtains that fit is time consuming and frustrating. Shutters can solve that problem perfectly.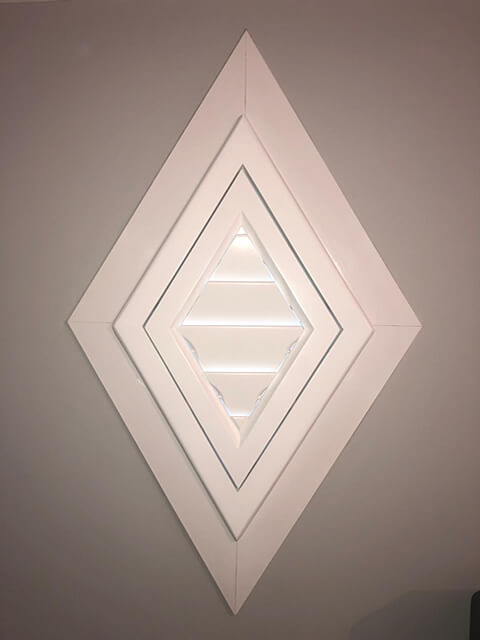 We have fitted shutters for arched and porthole windows, skylights, slanted or attic windows, and even diamond shaped windows.  They add a beautiful element to any room and we've been proud to help many homeowners in Kent, London and across the South East. (shuttersup.co.uk/installation/special-shape-circular-shutter-for-childs-bedroom-in-bromley-kent)
How long does it take to make my shutters?
All our shutters take approximately 8-12 weeks to make and deliver to you. We also offer an express delivery option of approximately 4-5 weeks from order to installation with an additional surcharge.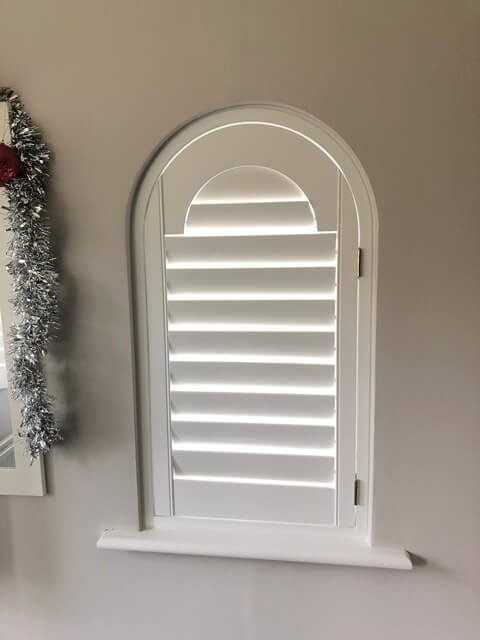 Get in touch!