Many of our clients these days have kitchen diners, open space joining both rooms so that the homeowners and families can cook, eat and use the rooms in unison. A far more practical setup, allowing people to come together and enjoy the space in many different ways without a wall divide between the rooms.
In the past with noise and lack of ventilation the kitchen was often a hot, steamy area which was uncomfortable for relaxing and enjoying. It would simply be used as a preparation area for cooking meals and washing up, an area which people were keen to keep their family and guests away from if possible. These days though with modern quite appliances, dishwashers and perfect extraction methods the kitchen is a quieter, cleaner and far easier place to be in.
With this, many homeowners have taken out the walls which once divided both rooms and many new builds are using this layout as a standard for modern home buyers. In fact we have installed many different types of shutters to kitchen diner areas in modern and older homes, not just to windows, but patio doors and as a temporary divider rather than wall.
So if you have a kitchen diner, or are looking to have one created in the near future, here are some great ideas to make the space work for you!
Bring the areas together
Uniting both rooms can be done through many simple methods either when updating the space or designing your new conversion. Use the same flooring throughout, whether that is floor tiles or wooden flooring, have the same floor throughout to match both areas and create the look of space from wall to wall.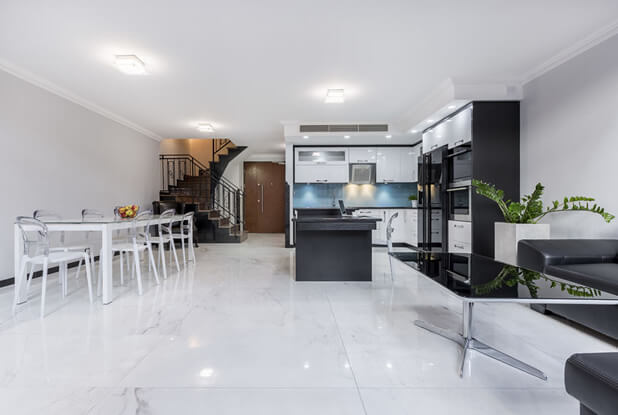 If possible open up to your patio or garden
We love kitchen diners that open up to the outdoors using wide bi-folding or sliding doors. Not only has your kitchen diner really opened up the space available, but bringing the outdoors in as part of it will further enhance this. The natural light and air into the area really helps and in the summer months when you may have guests round or host parties, people can enjoy outside and inside without barriers. We are often asked to design and fit our track system shutters to this very setup!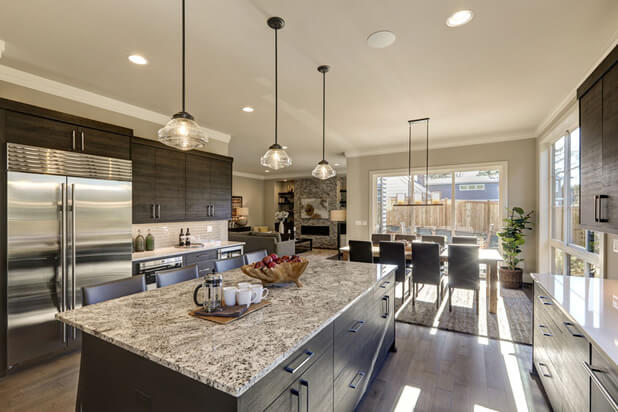 Make the most of your space
You don't need to have a huge house to enjoy a kitchen diner area. In fact in new builds it is one of the most effective ways of creating space for the new occupants. Be clever with the setup, create perfect spaces and cupboards which work with your needs. Storage is key here to keep the space as open as possible, especially if a smaller area would create clutter around which would negatively affect the look of space you are trying to achieve!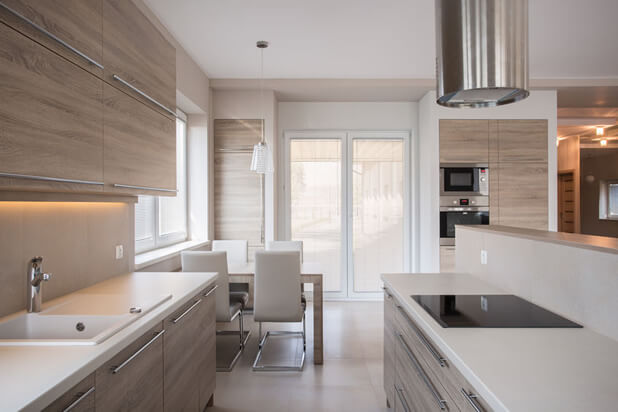 Perfect lighting
Make sure the lighting is spot on, from natural lighting through windows, patio door or skylights, through to hanging lights and spotlights. The light in the room needs to work day and night, something that you can incorporate into the design if you are having the room converted or created. Modern LED lighting can be cost effectively run under areas and behind sections to create a glow at night, lighting up the corners and areas of the kitchen diner. By using uniform lighting styles around both areas it will also help to bring both sections together.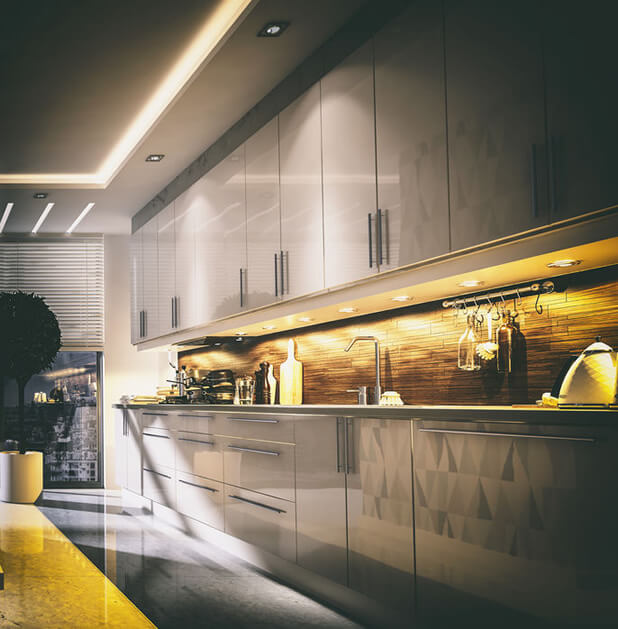 When it comes to natural lighting and privacy our shutters are the perfect option for this area. We also can create out shutters specifically to be water resistant for areas such as near the sink where they may come into contact with water and moisture!
Get in touch!