The UK is renowned for its unpredictable and fast changing climate and according to the Climate Change Committee (CCC), things are only going to become even more extreme as time goes on.  It warns of more severe heatwaves and intense rainfall, with an increased flood risk across most of the UK and is urging homeowners and services to become savvier when investing in climate proofing their infrastructure. In fact, Kathryn Brown, head of adaptation at the CCC recommends that homeowners – especially in south-east England – should fit window shutters to keep the sun off the glass. We couldn't agree more!  We share our expertise on how to keep a room without air-conditioning cool, particularly one that is sun facing.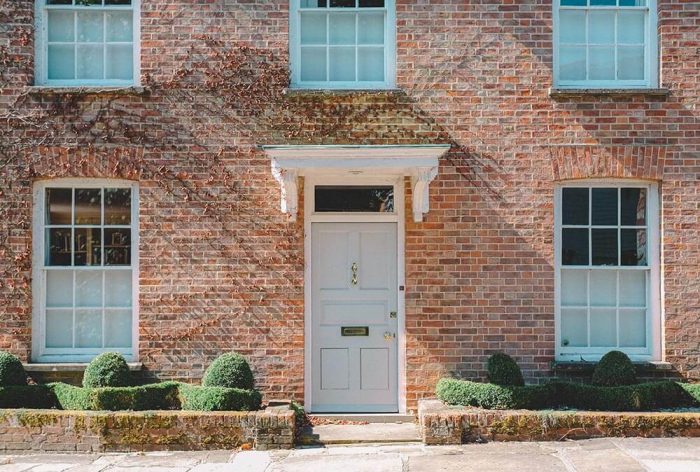 Keep the hot air out and the cool air in
Naturally, the first thing that many people tend to do when the sun is shining, is to open up all the windows and doors to get some cooler air flowing through the house. Those with drapes or curtains will open them and any blinds will be raised so there is nothing obstructing the air flowing through. While this will make your room feel airier, this approach will do nothing to block the sun or its harmful UV rays and can often cause unnecessary chaos with curtains flying all over the place and noisy, bouncing blinds hitting against the walls and damaging the paintwork!
Window shutters will allow you to have your windows open, while your shutters are closed or adjusted. This is particularly useful if your room faces the sun, you will be able to reduce the amount of light filtering in on bright, sunny days to keep hot air at bay and your house cool. Shutters will also protect your room from the damage direct sunlight can cause to your furniture. Plus, as our shutters are fixed to the window surround, you won't ever need to worry about them moving around! Here at ShuttersUp, we can also create door shutters to carry out the same job as window shutters, allowing you to open patio or sliding doors while still reaping the benefits of pulling the shutters across.
Creating a cross-breeze through your house by opening windows at opposing sides of the house and keeping doors open so the air can move freely will also work wonders in keeping hot air outside when coupled with closed interior window shutters to deflect any direct sunlight.
Invest in a fan
If you are not keen on air-conditioners, then you might want to opt for a fan. They are super effective, but can prove energy zapping, so to keep your energy bills low make sure you use them effectively.
As you will probably know, heat rises, meaning the coolest air in your house will be on the ground floor. With this in mind, set your fan on the floor and point it upwards and position it so that it points outwards towards the opposite wall and ensure there are no objects or furniture in the way. This will bounce cooler air off the wall and back into the room, where it mixes with warm air, to help cool the temperature. Ceiling fans are also a great way to tackle the hottest air in the room head on.
Top tip: Try placing a bowl of ice and cold water in front of your fan's blades, so the air blows across it. Icy water droplets will be dispersed around the room and cool the air faster – you're essentially creating your own homemade air-conditioner to help tackle humidity levels!
Utilise mother nature
If you have south-facing windows, you might consider planting trees to shade your property, and avoid paving over your garden because the slabs can absorb the heat.
If you are thinking of investing in window shutters to help keep your home cool in summer (and reduce heat loss in the winter), don't hesitate to give us a call. We have a wealth of styles, colours and finishes to choose from and heaps of experience and advice to share with you.
Get in touch!