2020 has been quite a different year for everyone here in the UK and indeed all over the world! There is now no better time to make the most of your home and garden, to enjoy with family while keeping safe. The home may have once been taken for granted, but with a bit of creativity it is amazing how dining in, socialising or enjoying the garden can be great in your own property.
Below we touch on just a few ideas to help you get the most out of your home and garden…
Open your home up to the outside
With the weather getting pretty hot at the moment, fling open your windows and doors to keep the home at that perfect temperature. If you already have some of our shutters or are looking to get some, they are designed perfectly to help with airflow and installed in a way which gives full access to the windows behind. They can also be used to keep direct sunlight away from people and furniture in the home, among other great features!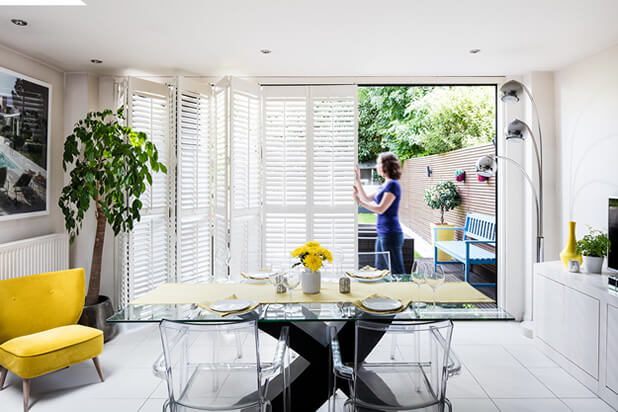 For those with sliding doors or patio doors, it can be a great way to make the most of your home and garden by making some use of your outside space while also being indoors. Those working at home may be able to work in a space opened up to the garden, or even out in the garden if you can use a laptop or don't require to be sat at a desk.
Plants, flowers and decorating
Now that garden centres are open to the public, why not go on a search for some lovely plants and flowers for outside and inside of the property. Now that we are spending more time at home it is really important to make the areas we use a more welcoming and interesting place to be. Planting and maintaining them can also be a great way to keep occupied and provide enjoyment for people of all ages, from children through to older family members. It can be something to enjoy together!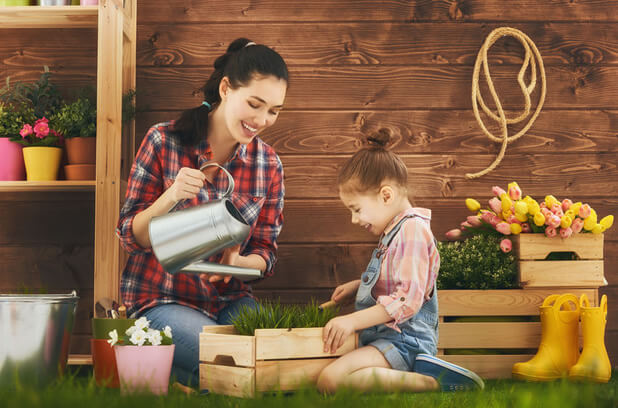 Now might also be the perfect time to add a new lick of paint to the interior of your home. Those colours you have always wanted, that wallpaper you have had your eye on and even new furnishings. It's also amazing the selection you can find online, so you don't necessarily have to visit DIY stores or the high street. Bringing your garden to life with new fence paint, general tidying and even adding outdoor lighting or garden furniture can make a great place for the family to enjoy throughout the day and evenings if the home becomes to restrictive.
Bring the restaurant to you
No matter what size home you have, you can enjoy great meals together at home. Clear the clutter off your dining table and set it up much like you enjoy when you eat out. We are thinking a small investment in some new tableware, plates and cutlery might be on the cards. How about some candles, wine bucket and other accessories to make the perfect evening meal?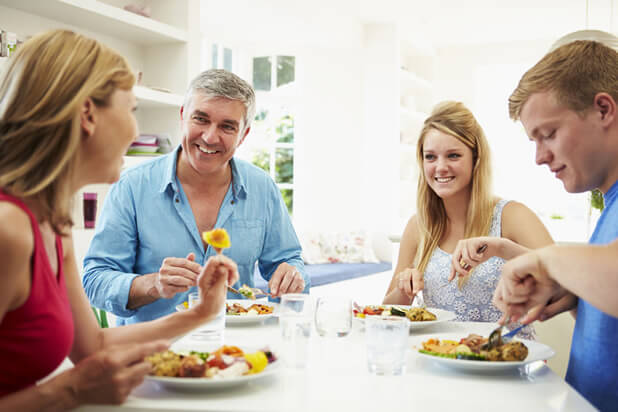 With many of your local restaurants or takeaways offering collections and deliveries, you don't even have to cook yourself. With many apps available to order all kinds of meals for all tastes, you can also support your local restaurants at the same time who may still be closed to public.
Working from home
Many of us are currently working from home and it may become more of the norm in the future. With many companies finding that actually staff can be just as productive from home you may be able to take advantage of a better work and family life balance if you wish.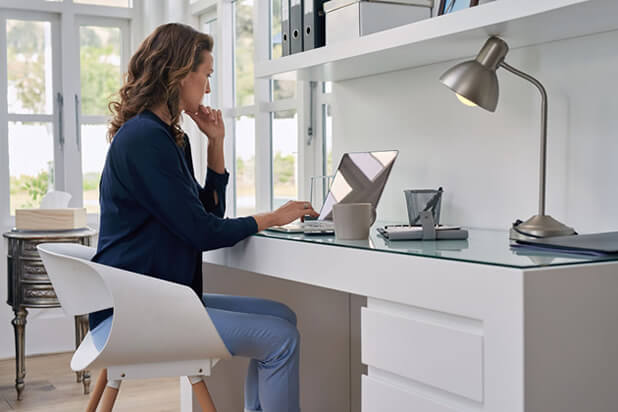 Set aside a great space in the home to work from, you could either have a dedicated room or somewhere in a bedroom or living area where you can carry out your work. With modern tech and the fact that most devices and peripherals are wireless you may prefer to just work from the sofa, but we think having a dedicated area or somewhere that is more "office" like can really help with productivity.
Make the most of where you live
It really doesn't matter the size of your house, how many rooms you have or even if you have less budget at the moment. We all have small things we can do inside and outside the home to make it a better place to be. Creativity and family can really help with the enjoyment of your home this summer. We are wishing everyone the best of health and hoping that normality is restored for all in the very near future!
Get in touch!