A common area of the home that customers ask us to design shutters for are bay windows. With period properties and new builds alike featuring this type of window, it has become a regular request for us.
With an ever growing portfolio of shutters that we have fitted to bay windows, we really are the experts in getting the perfect design, installation and finish, no matter what size or layout of bay you may have.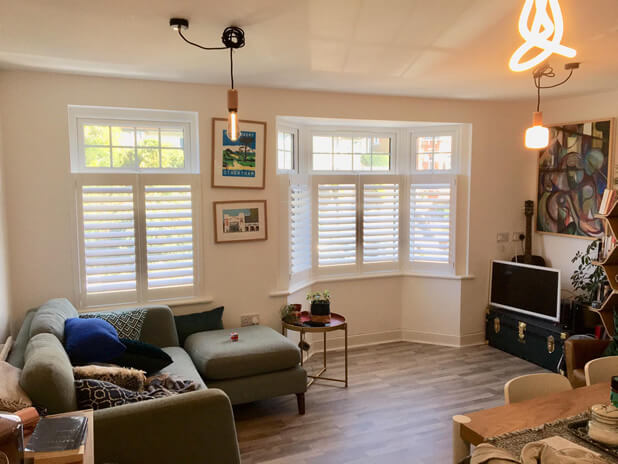 From sash bay windows, through to more modern setups, because our plantation shutters are bespoke we can tailor the design around not only the window, but to suit your tastes and needs. All of our designs can be used including Full Height, Tier on Tier, Café and Solid.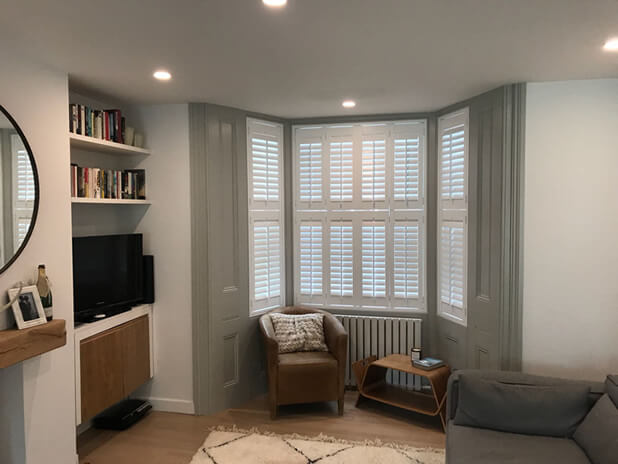 When it comes to design and features, we can talk you through everything you need to know, having years of experience we have great ideas about getting the best of lighting, privacy and styling to match your property and room décor. Taking on board your own ideas we can fully tailor and custom design the shutters in your own colour, finish and with extras that work for you and your family.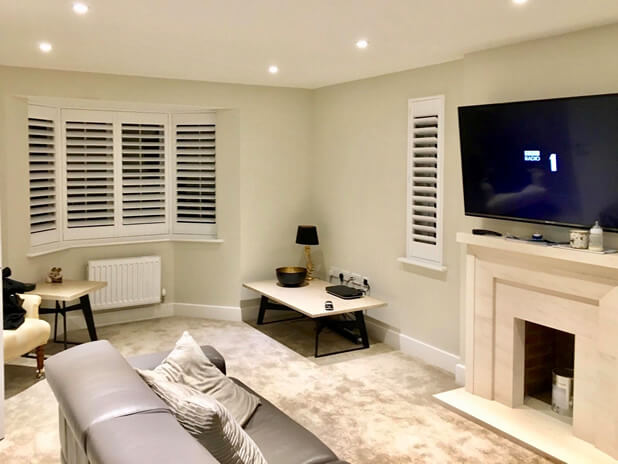 So why shutters for your bay windows? Quite simply, as with other windows they offer the best bespoke fit possible that traditional dressings such as blinds and curtains just can't come close to! Due to the nature, angles and size of bay windows it really is important to have some kind of custom made solution and with windows facing in different directions, control of natural light and privacy is a must.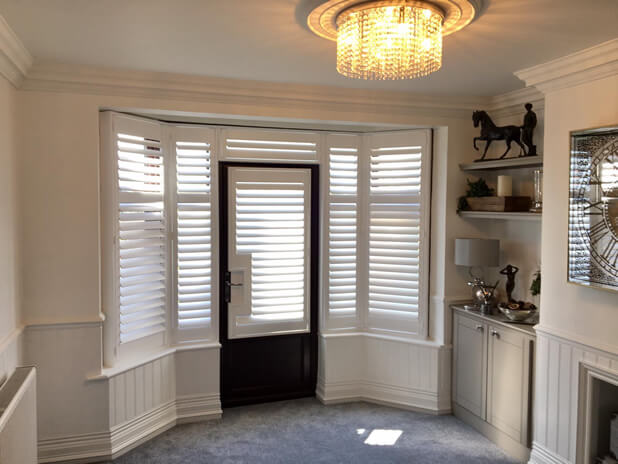 Many bays face out to roads of paths, with upstairs sometimes having neighbouring homes facing them. The individual panels can be opened, closed and adjusted to regulate privacy and light from some areas but allow lighting in where needed. For example, using a tier on tier or full height design with a mid rail the bottom can be closed up, with the top half adjusted or fully opened to allow light to stream in.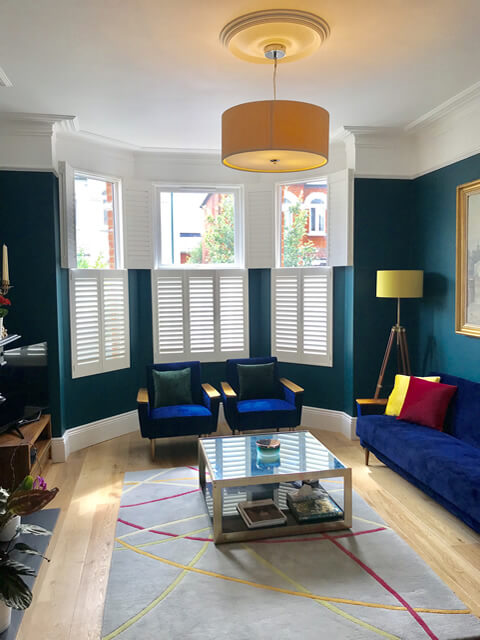 With the size of bay windows, also comes energy and heating leakage, especially with older thinner traditional windows. Our wood shutters act as another layer of insulation, installed millimetre perfect with the frame to aid keeping warmth in and cold out, in turn helping with your homes energy usage.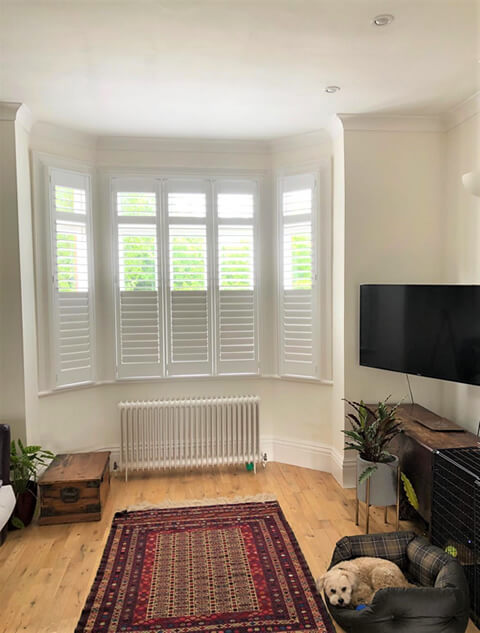 There are many more advantages to our bay window shutters and we would love to discuss any requirements you may have and if required create a no obligation quote for you!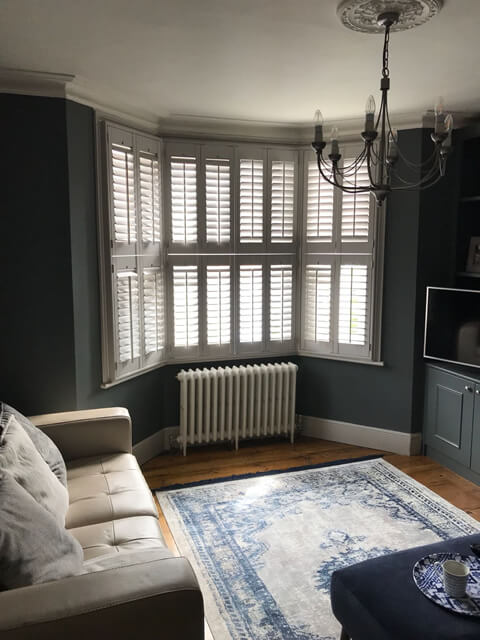 Get in touch!