It may be a bit early we know, but plenty of us are already getting excited about Christmas! Have you been out buying some early presents for family and loved ones, or even starting to think about preparing your home? Many of us tend to overlook getting our homes ready for the Christmas holidays, if you are hosting the day at your house or a Christmas meal then even more reason to have a think about how you are going to prepare the house!
It's not just the decorations that need bringing out, thinking about space, seating, the feel of the home and entertaining the guests and family make it important to get a mini plan together and start organising your property ready for next month. Below we discuss a few things that may help you…
Organising and Clearing Up
First things first, it's time to organise the house and clear up the clutter and things that have built up around the home over the last year. Starting with more of a blank canvas can help you bring your Christmas ideas to reality and having a little clear out will make more space to entertain your guests and family members. Now might also be a good time to think about seating areas and where you are going to place new items and decorations throughout the rooms!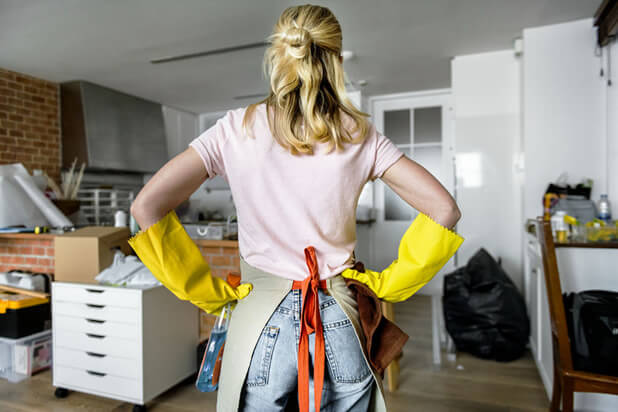 A Cosy Christmas Setting
Creating the right setting can be difficult, so many decide to stick to just a few of the key rooms such as the living room area, dining room and kitchen. These are the main rooms where people will be spending most of their time and you can really put some effort into creating a great Christmas setting for people to enjoy.
Will the sofa and seating area be enough through the holiday? Maybe you can bring other chairs into the room over Christmas or buy some more. The living room will be the area where most of you and the children spend their time so being comfortable throughout the day and night is key and remembering to make enough space for lots of presents to be opened (and the wrapping paper that comes with it!)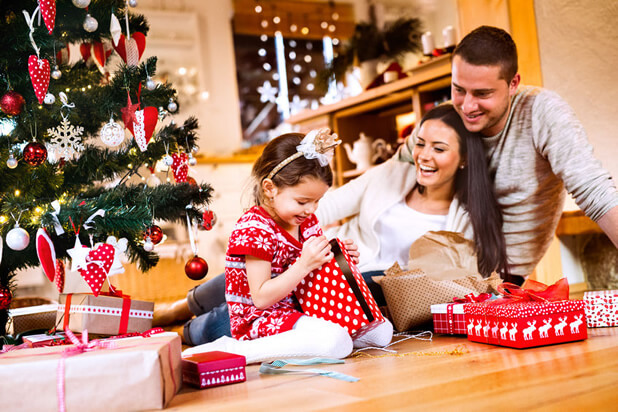 Warm lighting in all rooms and white/light backdrop with bursts of colour and bright decorations will create the perfect winter setting full of excitement. In the kitchen area create a space where you can cook and prepare all the food and snacks, but also somewhere where people can be to talk and enjoy a festive drink!
If you already have some of our plantation shutters then these will further add to the cosy setting, keeping the warmth in and the cold out, plus privacy throughout the evening and night. With many customers having white shutters they also make the perfect wintery backdrop from inside and outside the home!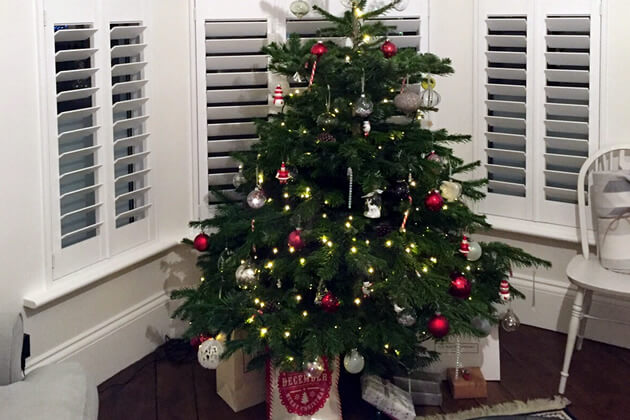 Decorations / Xmas tree
Where will the Tree be placed this Christmas? Many people opt to have the main larger feature tree in the living area, with smaller version in other rooms. Make the tree the focal point for your guests and family and then decorate around the rooms with your own unique look and style. Many decorations can be picked up cheaply and delivered quickly online, so now may be the perfect time to think of your overall theme and start buying in advance!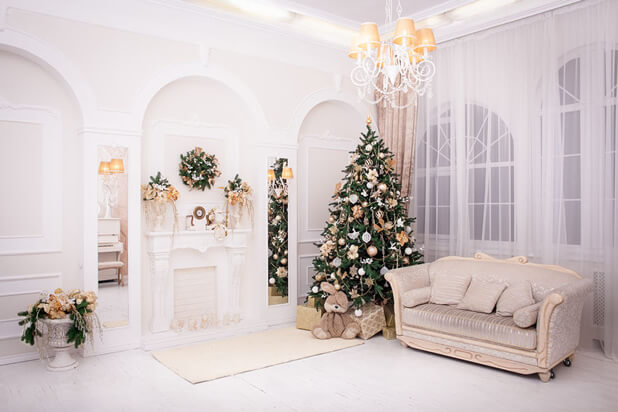 A great place to start with decorating is thinking if you are going for a traditional or modern look. Contemporary decorations can be great for younger family and those having a party, where as traditional decorations can often be a safe yet still amazing looking option for all types of guests coming over.
Fun for all the Family and Guests!
For us the main thing about getting your home ready for Christmas is just creating a fun and inviting place for everyone to come together and hang out! Don't stress over it too much and just make the home warm, inviting and fun for all. You own unique flare and ideas will really help to bring the decorations and rooms together so that you can focus on the more important things like not burning the Turkey!
Get in touch!