We are starting to see some great weather throughout the UK and London with Summer soon officially upon us! Although the Summer is great for hitting the outdoors, inside can sometimes be uncomfortable especially for families with children. Getting air into the house and proper ventilation is key to keeping the temperature of your property down and making the home somewhere that is enjoyable to be in throughout the warmer months. The first thing many people will do is open all the windows around the home, to make the heat more bearable. For those with curtains they will need to be fully opened and blinds will need to be raised. We have all opened up the windows and had blinds bouncing around making a racket and hitting against the walls paintwork! These are not the best of solutions. Our shutters solve this problem… Shutters not only allow you to open up your windows but can be left closed and adjusted without having to worry about them moving because of the way they are fixed to the window surround. This ultimately allows you to not only gain airflow throughout your room, but also allows for privacy and control of harsh direct light.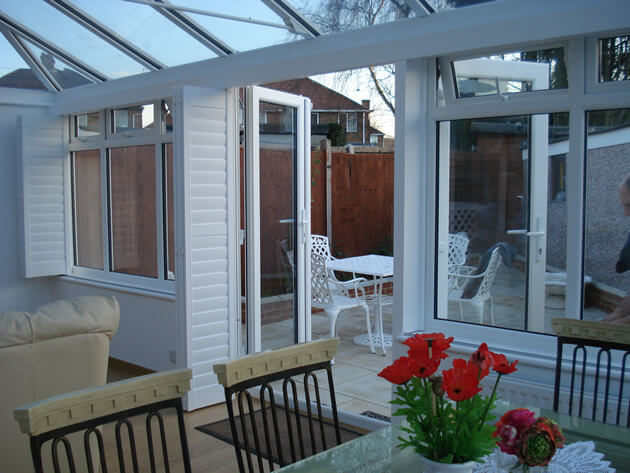 Opening your windows to allow air in is just one factor, without shutters direct sunlight can be too bright for those in your room and objects in the room that may get damaged from the direct sunlight. You are also allowing anyone to see in through your windows from the street or neighbouring properties. Our shutters come in many different styles which are great for using throughout not only the warmer months, but also in the colder months. Popular styles include full height shutters which run the whole height of the window and can be fully opened, closed and adjusted. Tier on tier shutters are also popular as they include all the functionality of full height shutters but with a split in the middle creating a top and bottom section of shutters. This allows for ultimate flexibility when it comes to airflow and light as the tops can be kept fully open while the bottoms are partly or fully closed for privacy and protection from sunlight.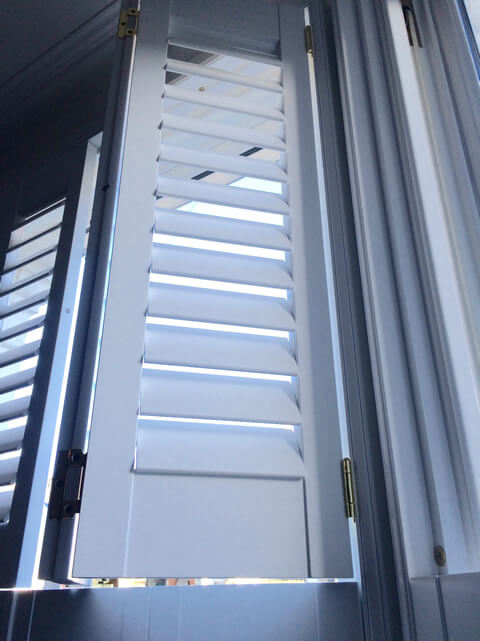 All the shutters we design and install can be custom made to any window of your property and styled to your individual requirements. We can also create door shutters in the same style which can carry out the same job in the summer, allowing you to open patio or sliding doors while still pulling the shutters across. If you would like more information on how our shutters can benefit you this summer and indeed throughout the rest of the year, please don't hesitate to get in contact with one of our friendly team for a no obligation chat!
Get in touch!